TEDxKids@Jakarta: A Glimpse Into The Unknown
As a child, we wanted to grow up fast. To reach for the stars, to see the world and find our place in the universe. Like many questions, the questions relating to our purpose were not easy to find the answer. Some found it quickly, some outgrow their answer and change their answer.
Exploration and curiosity are the companies that keep on walking to see the world. Keep studying and keep playing. Keep trying our best to be the winner, but most importantly to learn from failures. Because if I got the answers wrong, it is still alright!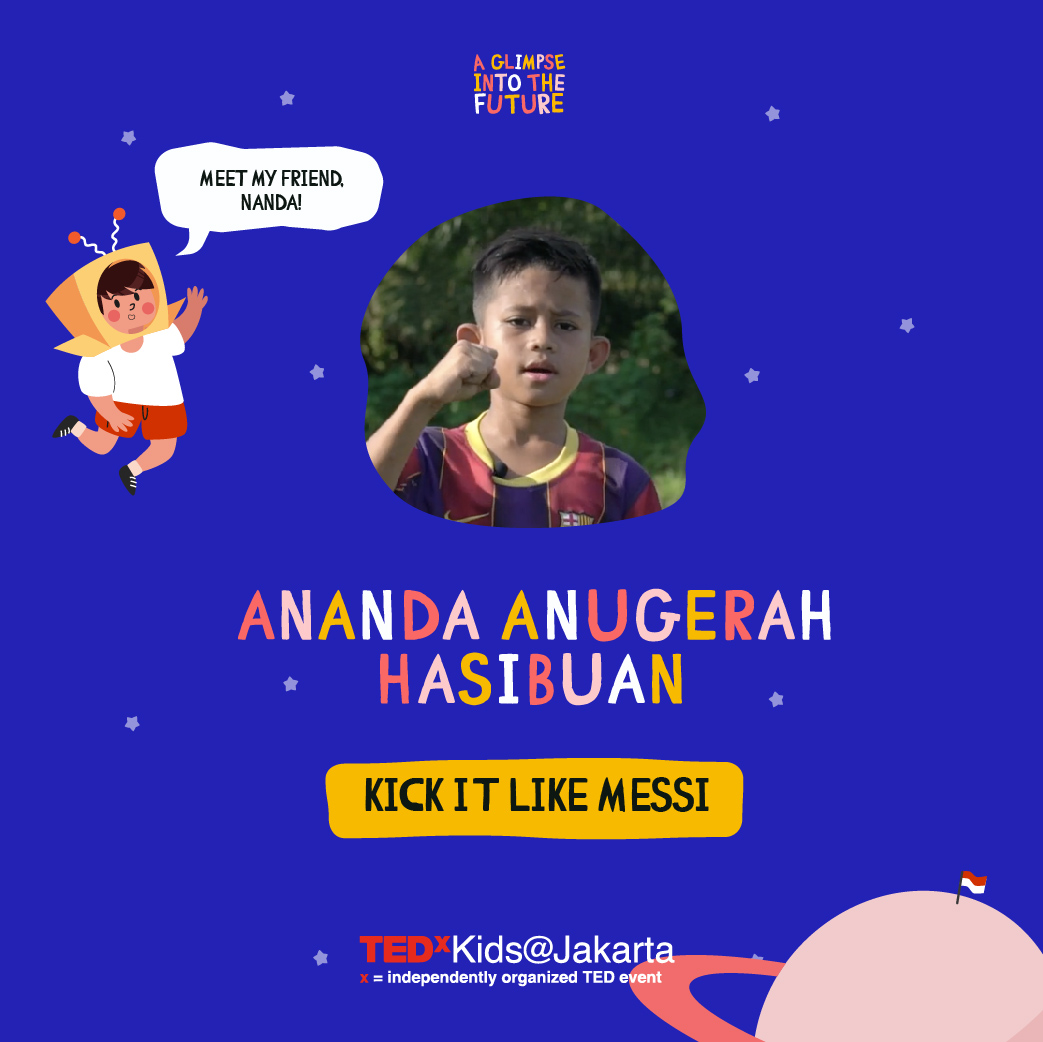 Ananda Anugerah Hasibuan, or Nanda, knows that he likes football so much — it's fun, he gets to play with his friends, and true to the rounded form of a ball, it's all about fair play and the same turn for everyone. Nanda likes to play as a midfielder (same like Lionel Messi that he adores) and make sure to assist his friends to score. He knows in football that teamwork makes the dream work, and making goals is everyone's goal! Let's play one-two pass with Nanda, learn a thing or two about football and see how fun it is!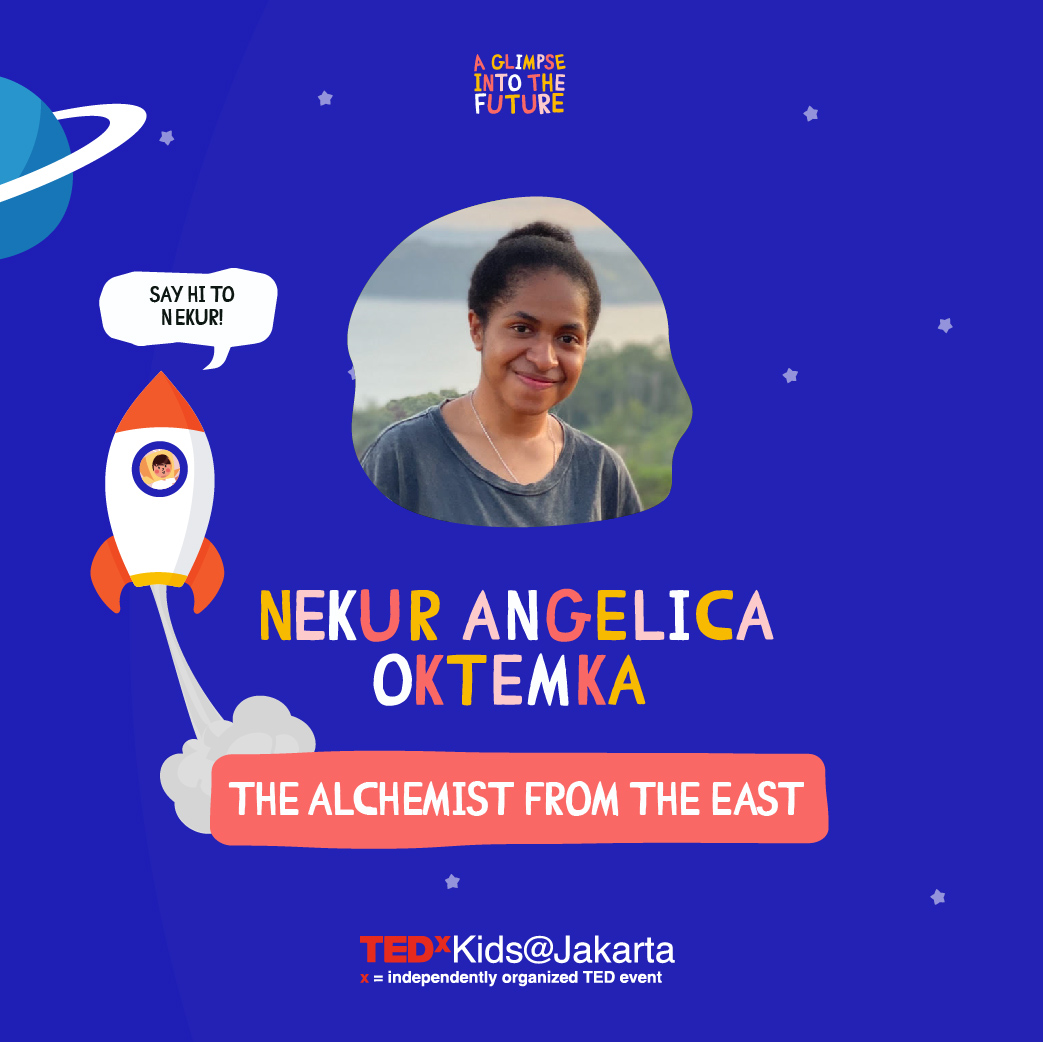 In her hometown, Nekur Angelica Oktemka — or Nekur could see river, hill, and mountain everyday. Now she needs to conquer Jakarta, living her best life as a young scientist, doing research at the lab, imagining one day the world could be a better place for everyone. She believes that every child has a dream to be realized, and every child need to feel safe and heard. Jakarta maybe still a foreign place for her. Yet her discovery is important to be recognized during this crucial time; especially when we must to wash our hands every time. Nekur brings a discovery from the east to safe our future.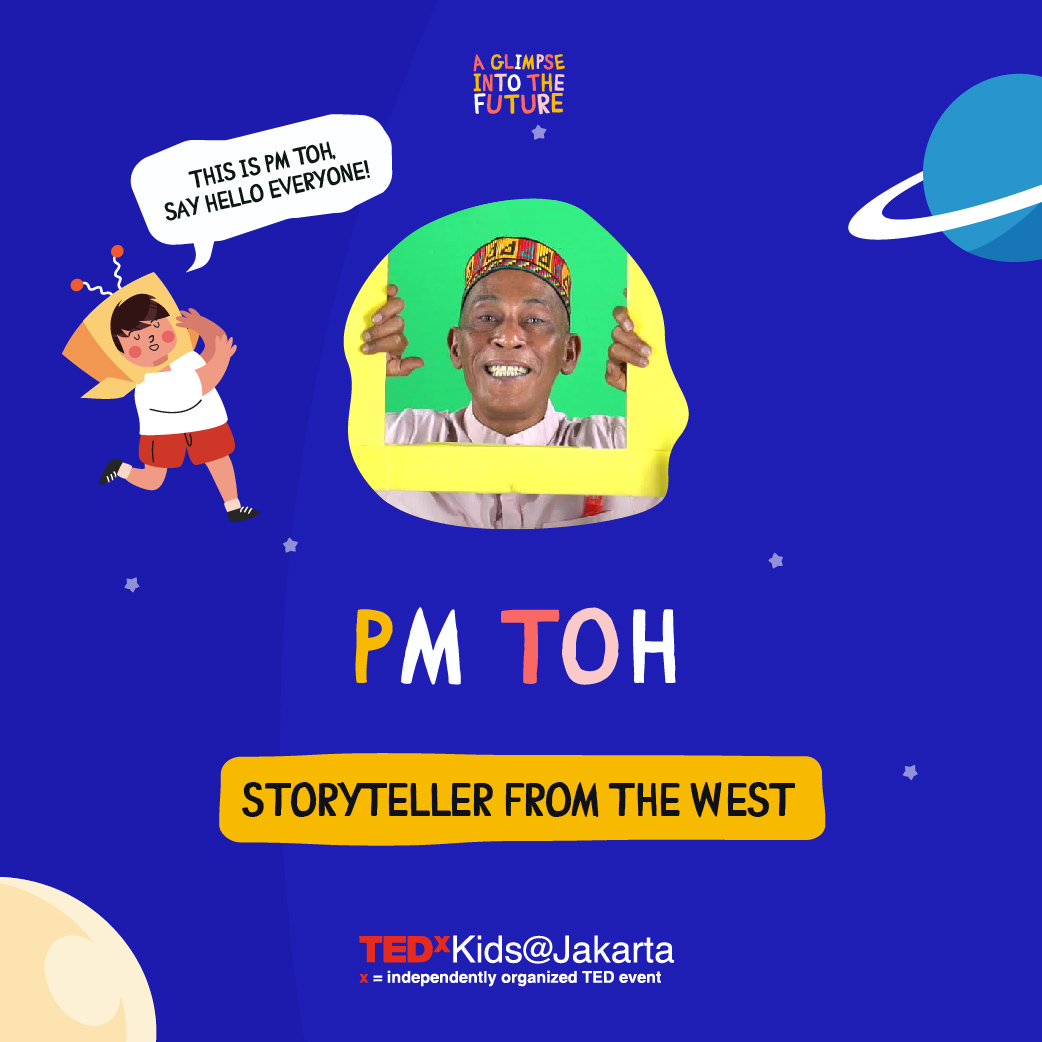 We all need a good story. Good stories doesn't only lives within large houses adorned beautiful marbled wall, but also in every humble shelter. Agus Nur Amal–whose more known as PM Toh, understand this. Since his graduation from IKJ in 1990, his interest in Traditional Aceh Theatre has turned him into a storyteller that walks us into our hardest times for the past 30 years to children and adults alike. Through his voice, unused waste has became a malleable tools to be used to teach us natural disasters and cope with past adversity.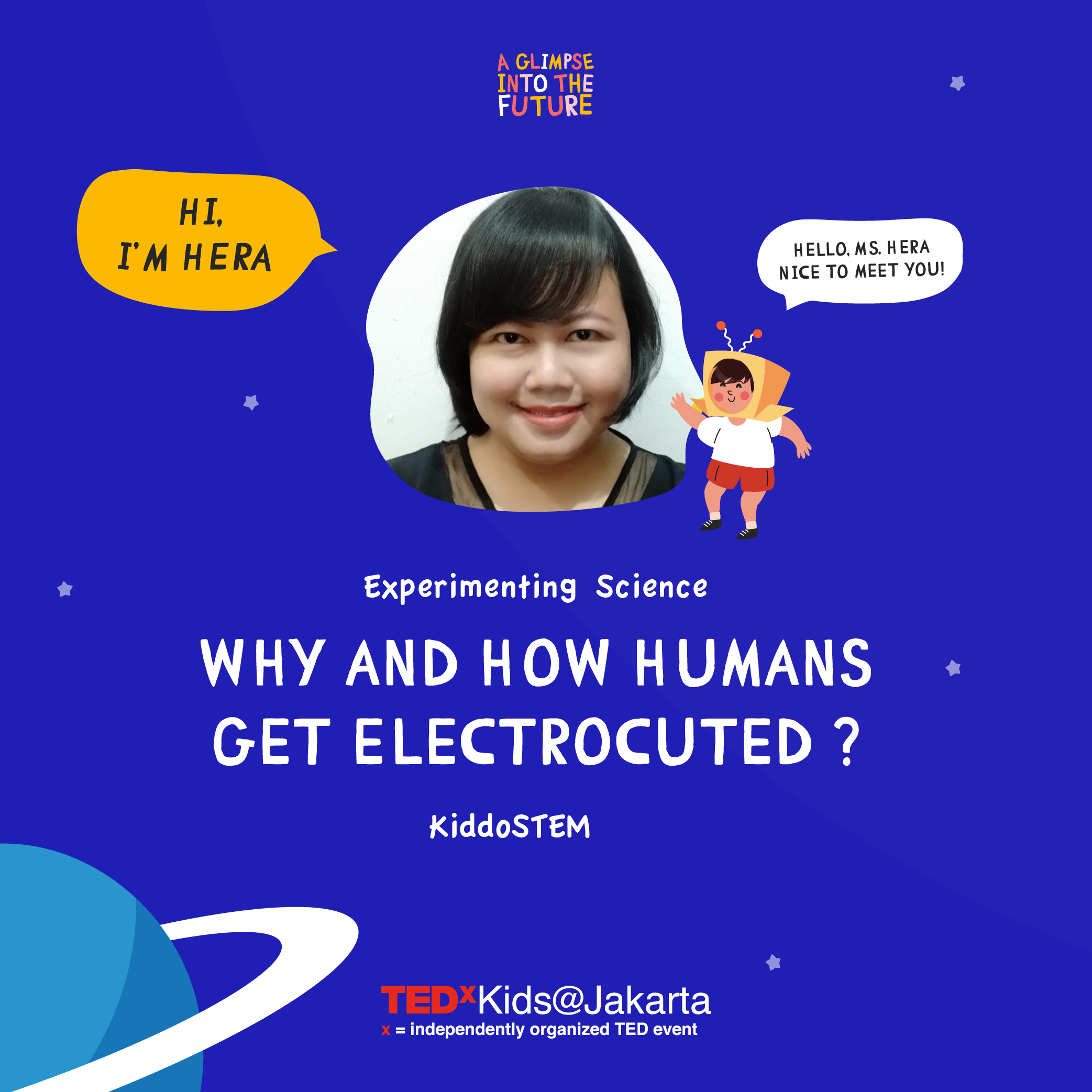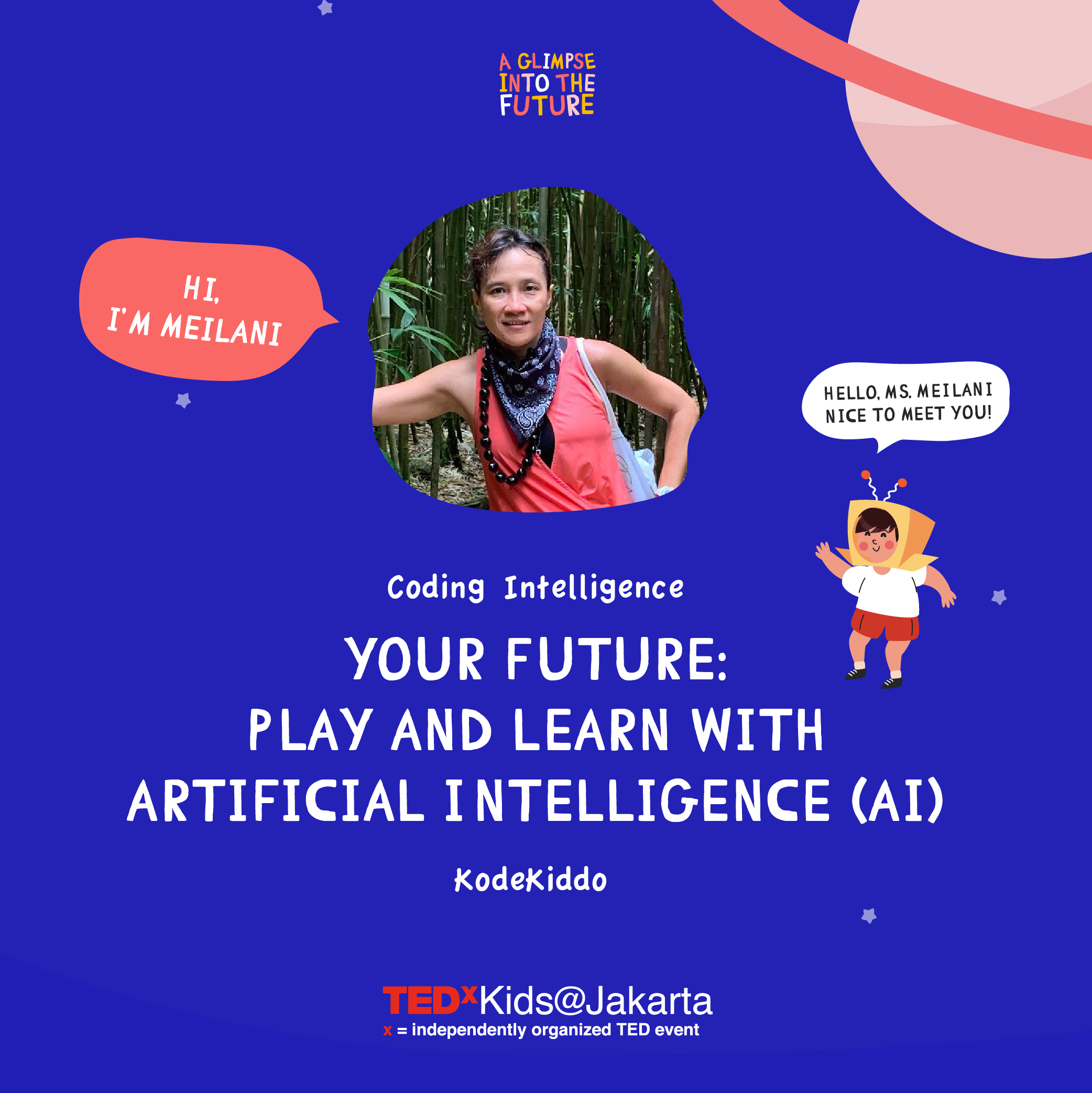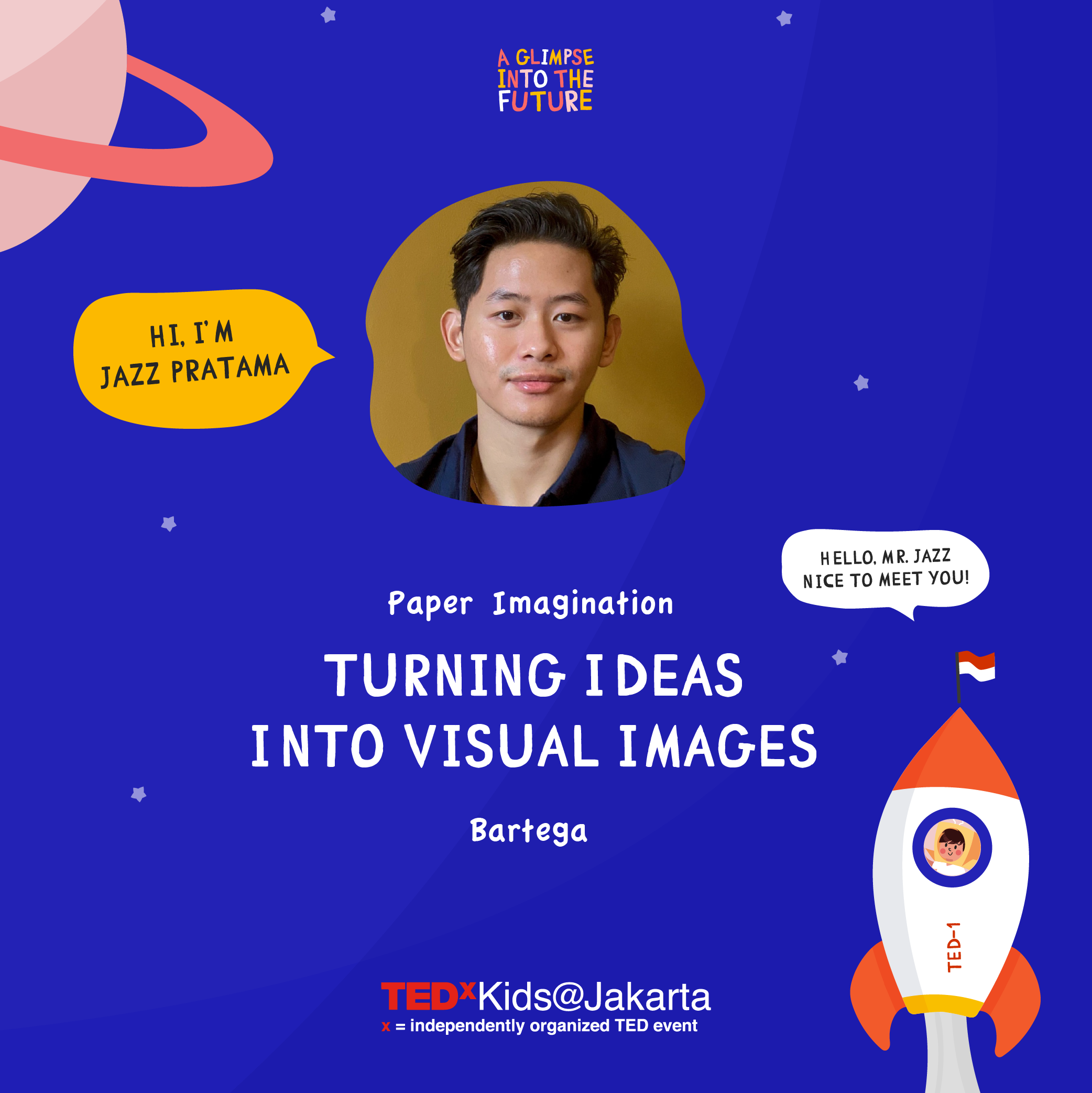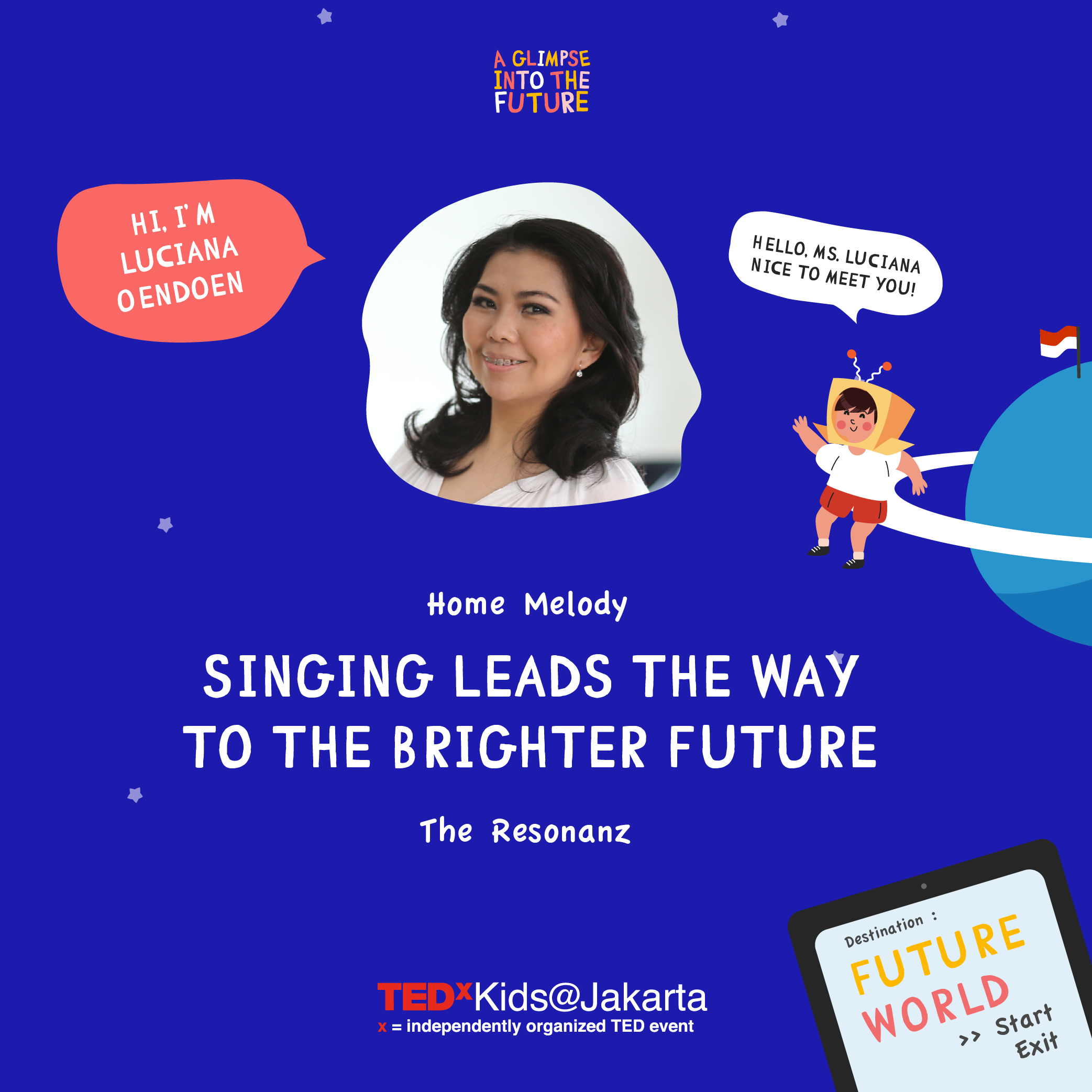 We can't wait to meet you!
Saturday, 11 December 2021
We promise we don't send spam!