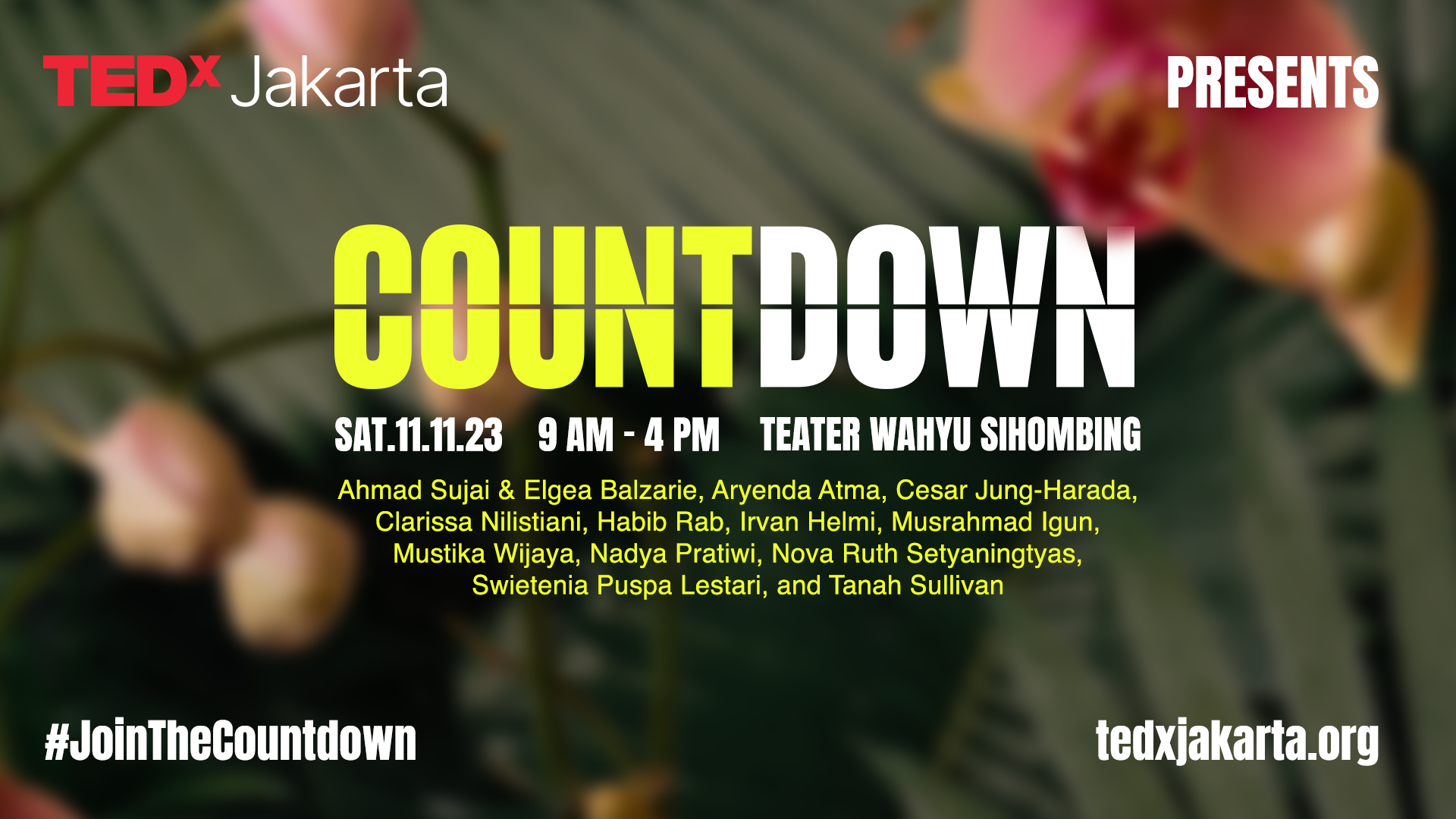 Introducing: COUNTDOWN by TEDxJakarta
Countdown is a global initiative to champion and accelerate solutions to the climate crisis, turning ideas into action. Our goal to build a better future by cutting greenhouse gas emissions in half by 2030 in the race to a zero-carbon world – a world that is safer, cleaner and fairer for everyone.
The ongoing health and economic crises are reminding us of an important fact: We're all part of the same fragile system, dependent on nature and one another. As we look to the future, we must build forward and emerge more sustainable and resilient than before. We can change climate change – #JoinTheCountdown to a safer, cleaner, fairer future. Countdown invites collaboration from every organization, company, city and nation, and from citizens everywhere. It is a movement open to everyone – and everyone has a vital role to play.
Teater Wahyu Sihombing – Taman Ismail Marzuki
Saturday, November 11th, 2023 | 9 am – 4 pm
Meet The Speakers

#actionmatters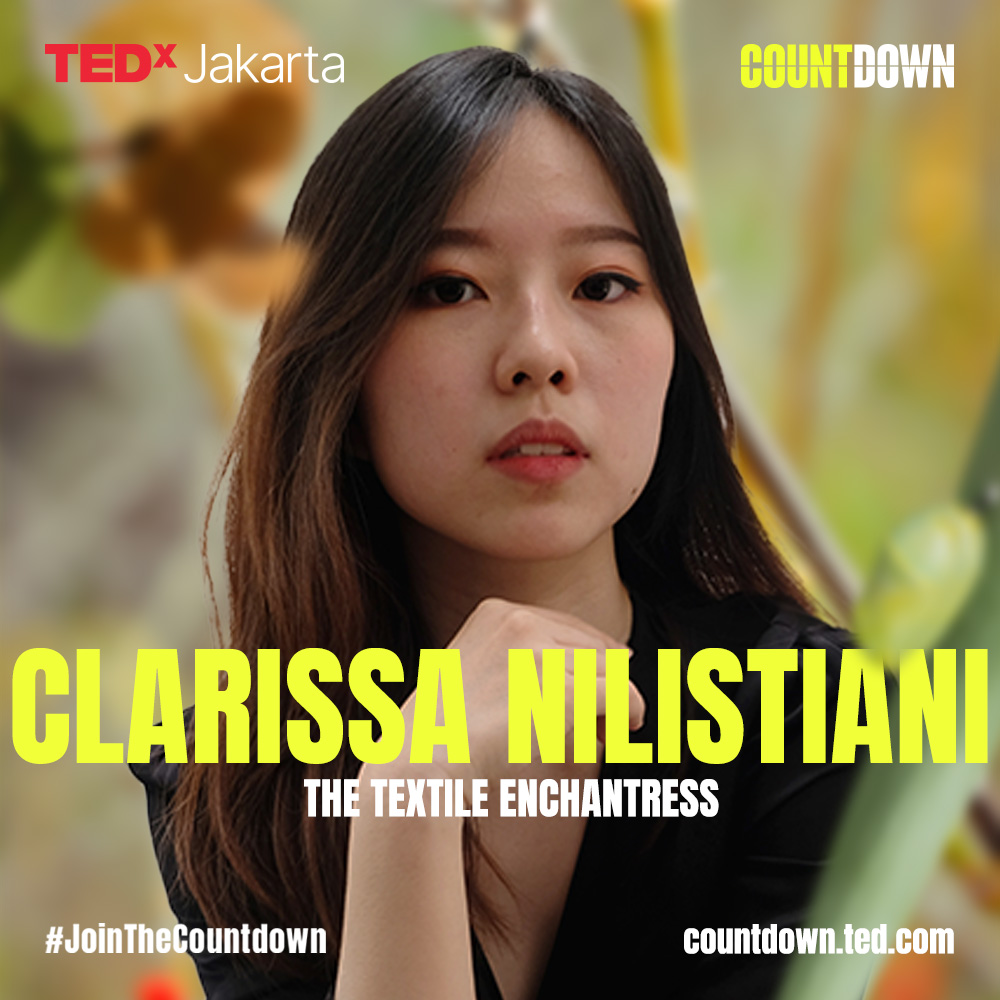 Meet Clarissa, an explorer of the ancient art of textiles in the heart of Indonesia's modern transformation. Her work weaves together the past and present, using raw, unprocessed materials and time-honored handcrafting techniques. With her touch, Clarissa conjures organic textures from raffia, banana, pineapple, and even forgotten natural fibers like rami. After spending four years unraveling the secrets of textile and knitting at Nottingham Trent University, UK, she co-founded Lana Daya in 2020. This ethically crafted textile brand, rooted in Jakarta, Indonesia, pays homage to the nation's traditions, craftsmanship, human connections, and the beauty of nature, all while championing local fabric production. Clarissa's journey through the textile realm bridges the gap between the rich tapestry of tradition and the ever-evolving future of textiles, weaving a story that's nothing short of enchanting.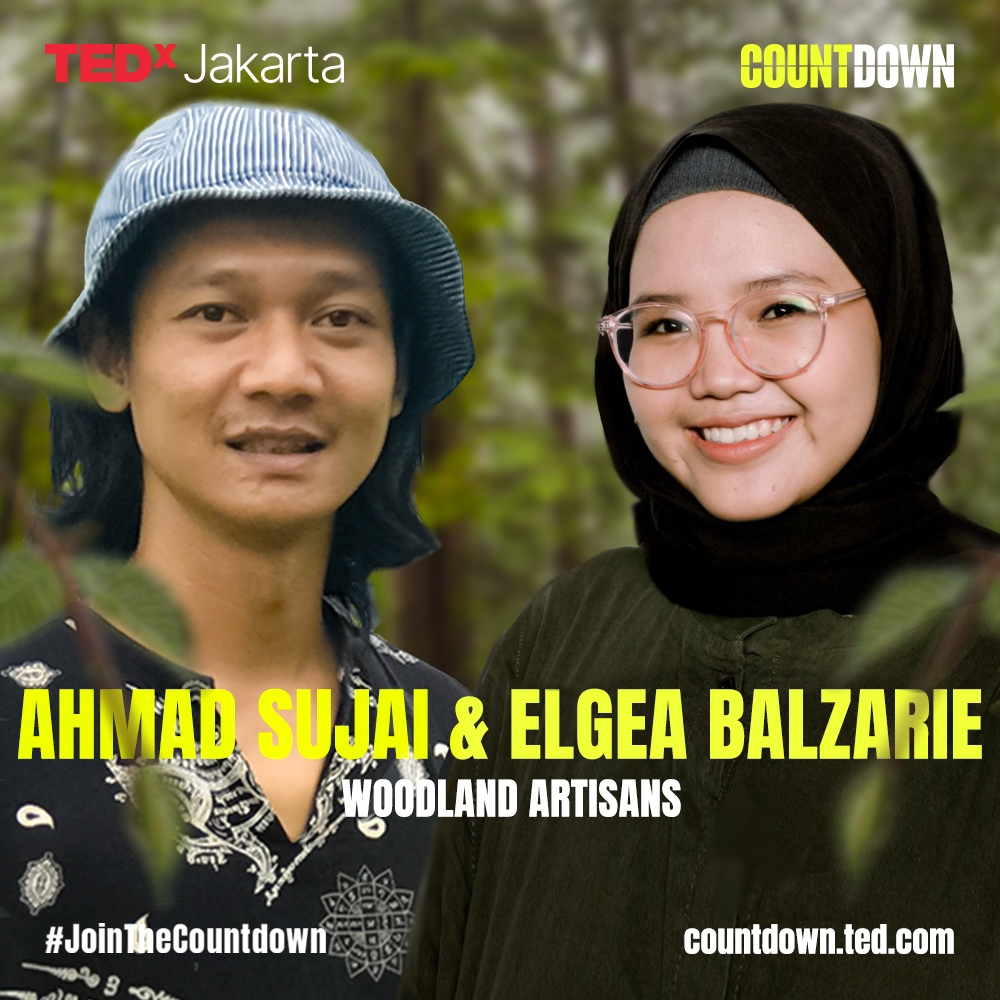 Elgea Balzarie and Ahmad Sujai are part of an art collective from Northern Majalengka, West Java, called the Jatiwangi Art Factory. They are currently focusing their work as the 'marketers' of a collective forest in Jatiwangi, called Perhutana (Perusahaan Hutan Tanaraya), to campaign the possibility of 'fine arting' the solution of reclaiming land for the people amidst climate crisis. Perhutana offers stakeholders the opportunity to own a 4x4m² land plot contributing to the forest, and in return, they receive an exclusive certificate made from clay bricks. Once sold and planted, these plots will be officially registered as traditional forests with the Ministry of Forestry. This initiative encourages collective efforts in reforestation and environmental conservation, acknowledging the participants' vital role in the larger Perhutana family.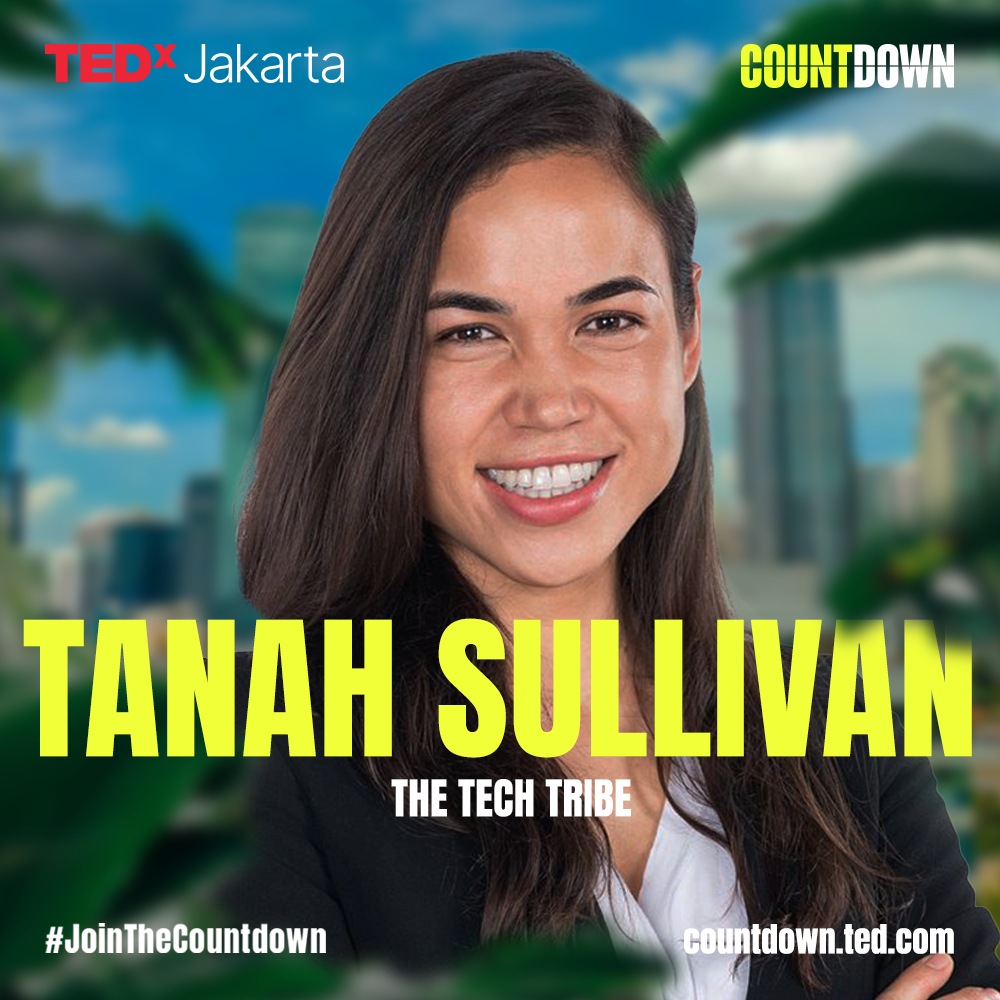 Tanah Sullivan is the Group Head of Sustainability at GoTo, one of Indonesia's and ASEAN's largest technology conglomerates. In her role, she oversees environmental, social, and governance (ESG) initiatives within Gojek, Tokopedia, and GoTo Financial. Before GoTo, Tanah was at the World Economic Forum in Switzerland, where she led partnerships for a range of sustainability-focused initiatives in ASEAN and globally. She led the Forum's efforts on issues such as energy transition, circular economy, food security, gender equality, deforestation and financial inclusion, among others. Since joining GoTo, she established the company's first sustainability function and has developed comprehensive frameworks and strategies for environmental, social, and governance practices across Gojek's core businesses, including transportation, food delivery, and logistics, aptly named the Three Zeroes. This sustainability framework comprises 3 main items to reduce to zero, which are Zero Emissions, Zero Waste, and Zero Barriers, all by 2030. The challenge with applying this in a corporate setting are the specific strategies that vary across Gojek, Tokopedia, and GoTo Finance, each its own unique business. Gojek, for instance, aims for net zero emissions by 2030, focusing on initiatives like transitioning to electric vehicles and utilizing renewable energy sources for offices. Collaborations with entities like PLN in Indonesia are driving GoTo's sustainable energy efforts, marking a significant step towards environmental responsibility. These principles are integrated into every aspect of GoTo's business units to mitigate long-term operational risks.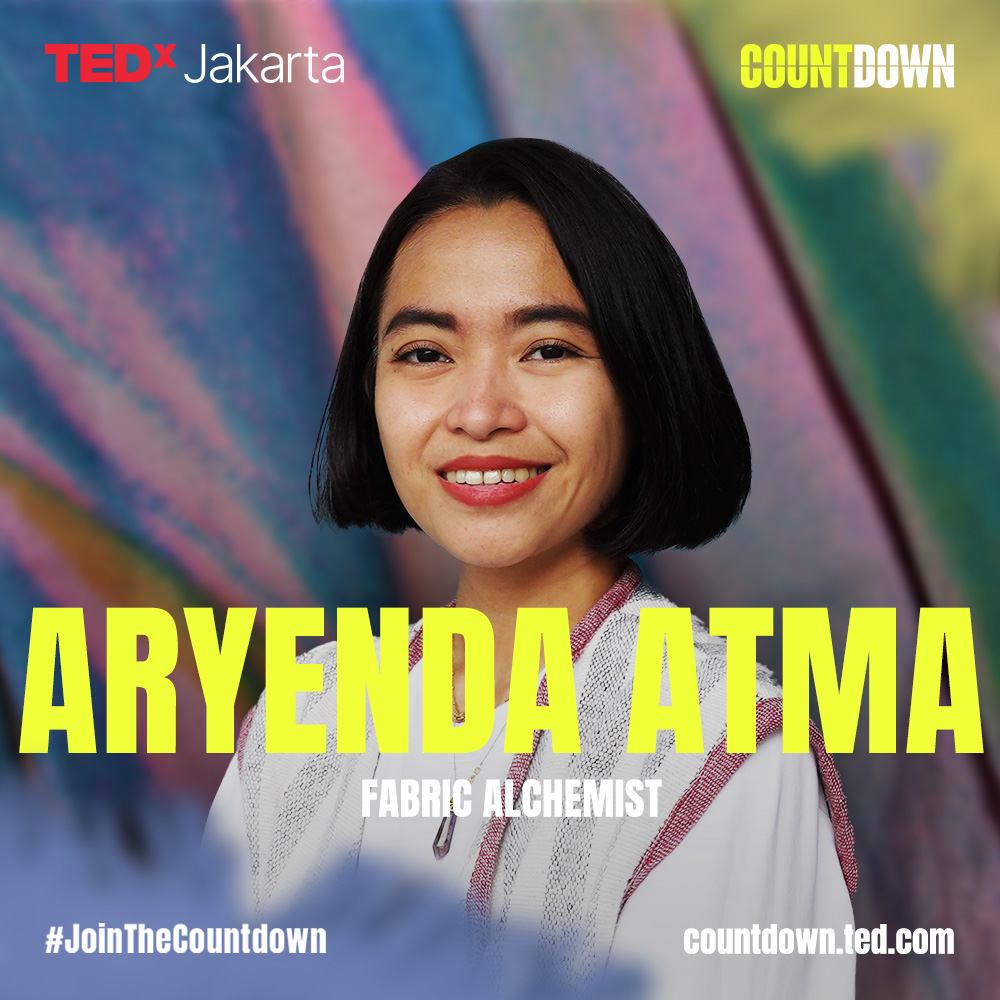 Aryenda Atma is a seasoned professional with 12 years of expertise in Marketing Communication & PR, having worked at organizations such as PT Astra International Tbk and Asus Indonesia. In 2020, she made the decision to return to her roots in Surabaya and started Pable, a groundbreaking initiative rooted in nature. Through a restorative economic approach, Pable transforms textile waste into recycled fabric materials. Collaborating closely with the community of Karangrejo, Aryenda and Pable have pioneered the creation of recycled fabric (Pabtex) crafted 100% entirely from textile waste. Aryenda's dedication and innovation have not gone unnoticed, as she was honored with the Women of The Year award in 2022 by Herworld Indonesia, while Pabtex received the prestigious Best Design 2022 accolade from the Ministry of Trade, recognizing their outstanding contributions to the industry. Her passion for environmental conservation and sustainable practices continues to inspire positive change in the community and the fashion industry.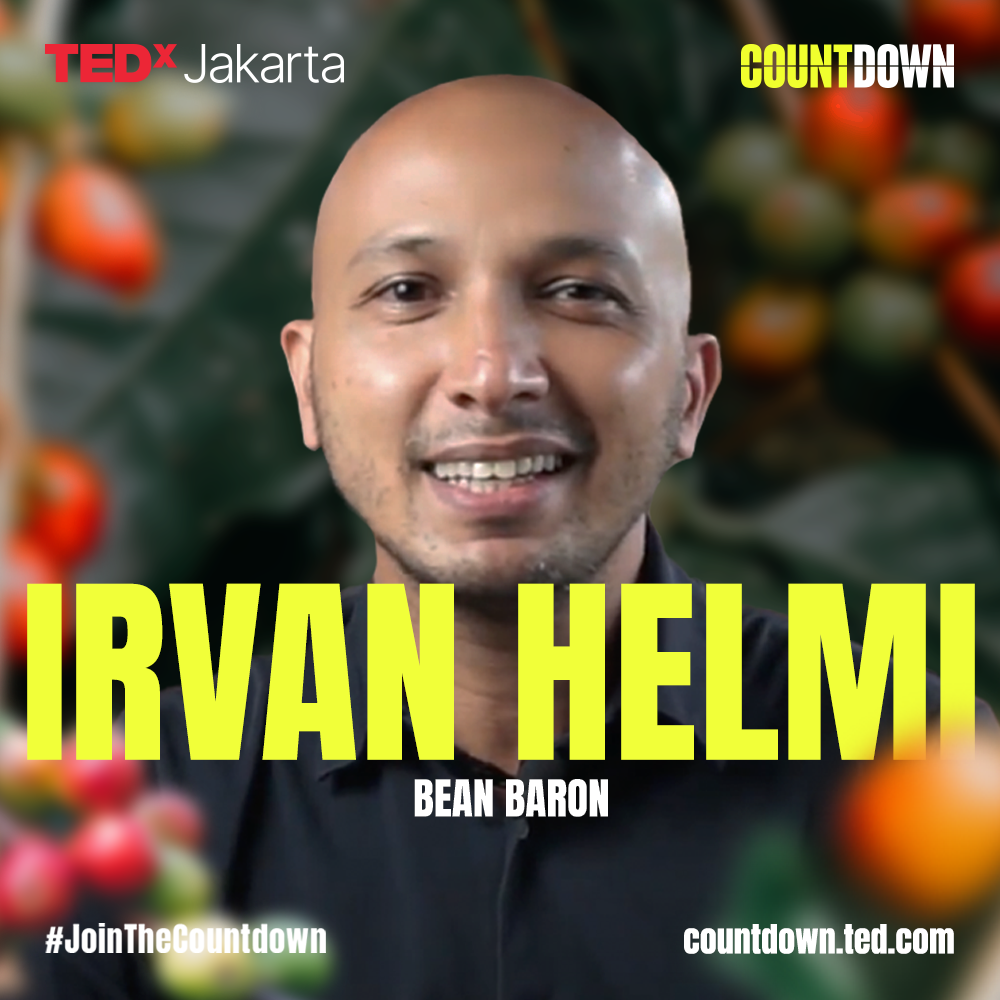 Irvan Helmi is an Indonesian entrepreneur, renowned for co-founding Anomali Coffee and Pipilitin Cocoa, both specializing in single origin products of coffee and chocolate respectively. Despite starting his career and studying computer science at Universitas Indonesia, his passion for coffee led him to transition from being an employee onto becoming a coffee entrepreneur. Other than Anomali Coffee, he has also established a sister companies: Indonesia Coffee Academy (founded in 2012) which specialize in training and educating prominent coffee enthusiasts & baristas alike in the art of coffee making and joined a Sustainable Coffee Association of Indonesia (SCOPI) (founded in 2018); a non-profit organization catering players and stakeholders in the coffee sector focusing on the development and sustainability of coffee in Indonesia.ization catering players and stakeholders in the coffee sector focusing on the development and sustainability of coffee in Indonesia.
Nova uses the Arka Kinari ship to sail half of the world's oceans carrying out an environmental campaign mission to raise public awareness about ecological disasters through music. This environmental campaign has been running since 2016, when he sailed with his friends using a pinisi and witness a lot of plastic waste in the sea, both on the surface and at the bottom of the sea. The rate of ecological damage on earth is occurring faster than discussed with the amount of ice in the Arctic melting. According to Nova, these are natural signs of damage. The importance of looking at history is to plan a sustainable future. One of the quickest solutions to fixing ecological problems is to live at a slower pace. By maximizing the use of sails, Nova Ruth and Filastine sailed on the Arka Kinari to ports and carried out activities with the community to share knowledge, archive unique music from the local area, collaborate by cooking together, networking with local activists and presenting performances.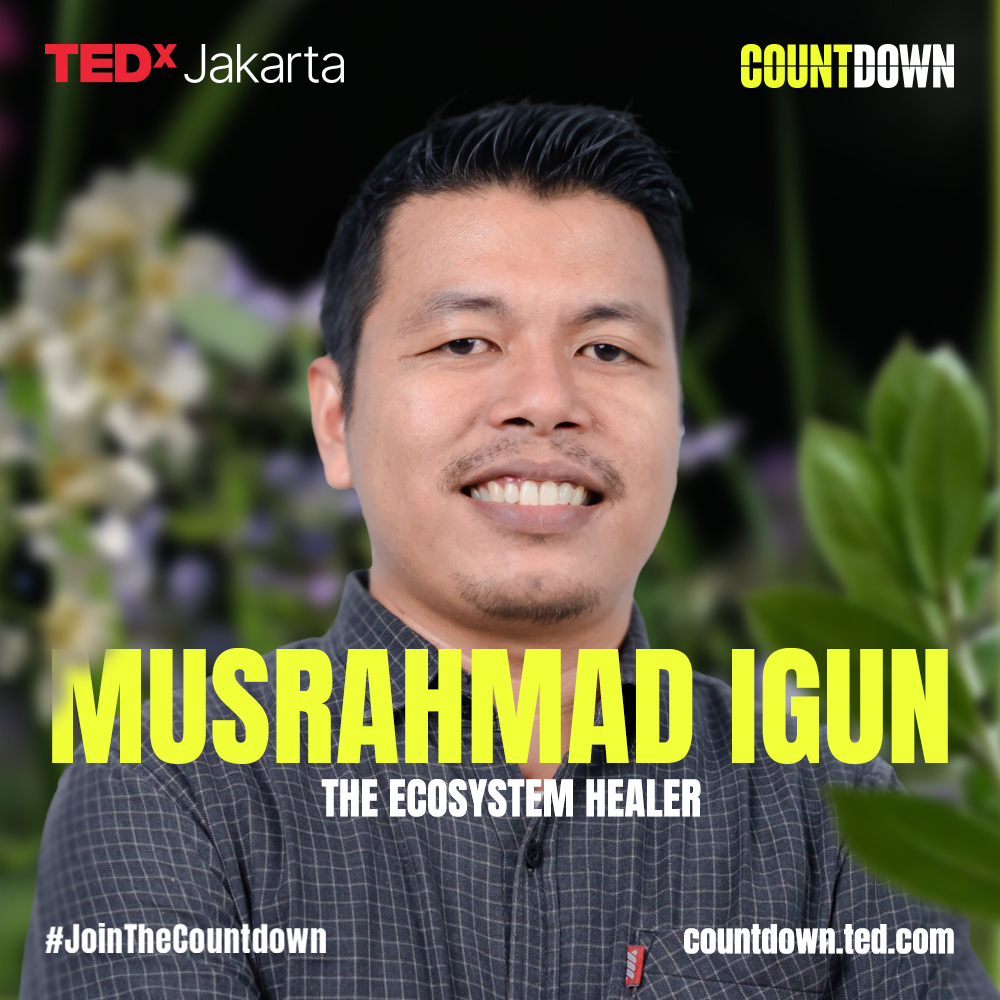 Musrahmad Igun, commonly known as Gun, is an Indonesian entrepreneur with a keen eye for identifying potential peat-friendly commodities suitable for building new economic opportunities for the local community. With a mission to prevent peat fire in Siak district, he co-founded a community-owned enterprise called PT. Alam Siak Lestari (ASL) alongside the youth of Siak district, one of the leading member of Lingkar Temu Kabupaten Lestari (LTKL). Gun's leadership and innovative approach have led ASL to become a winner in the MIT Solve Challenge 2021, organized by the Massachusetts Institute of Technology (MIT) for Resilient Ecosystems. His initiative, HEAL (Healthy Ecosystem and Alternative Livelihood) Fisheries, focuses on sustainable business models, including the cultivation of snakehead fish in peatland areas with villages community, and the extraction of valuable albumin from these fish for health & medicine industry.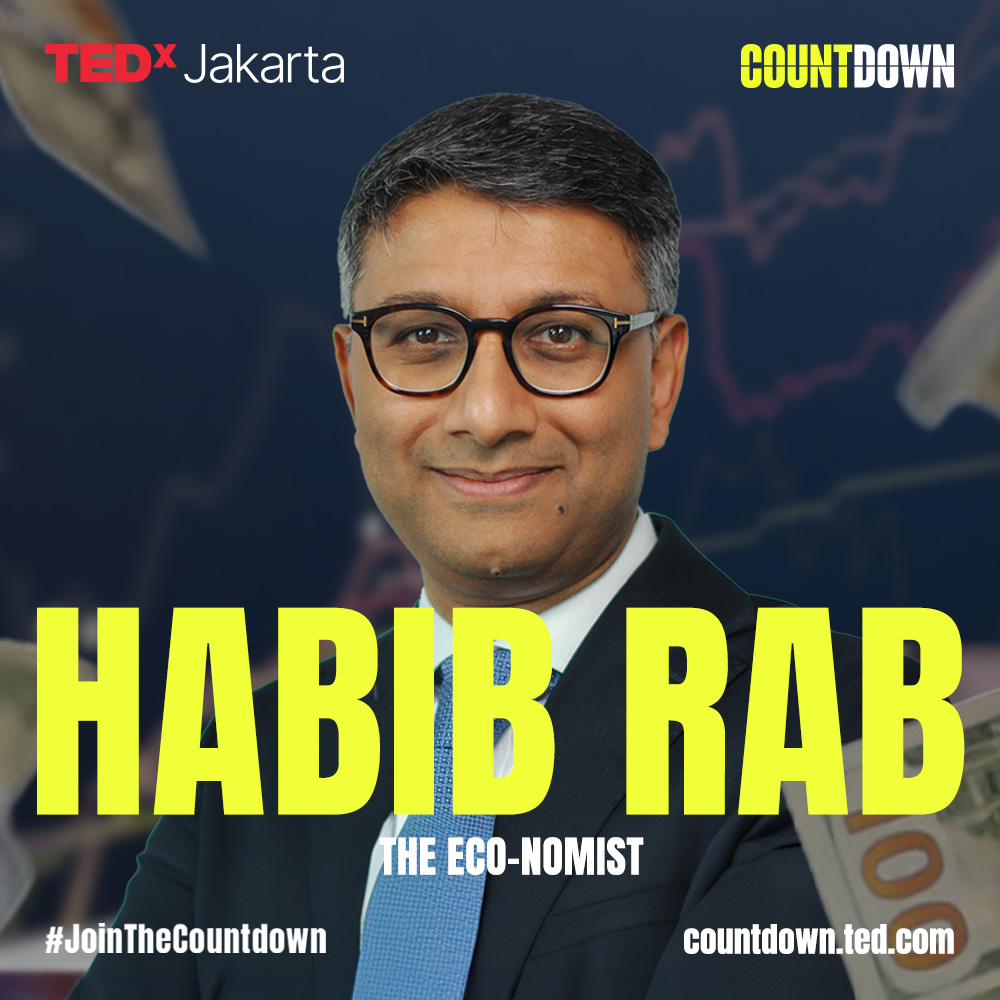 Habib Rab is an expert economist who assumed the role of Lead Economist at the World Bank Indonesia and Timor-Leste team in January 2021. With a robust background spanning two decades, he specializes in macroeconomics, fiscal management, and structural reform, having worked extensively in various countries across Asia, Africa, and Europe and Central Asia. Habib began his career in the UK Government Economic Service and later served as an Overseas Development Institute Fellow before joining the World Bank in 2008. In his current role, he oversees the World Bank's program on economics, finance, and institutions, driving impactful initiatives and shaping economoic policies & strategies wherever he is stationed.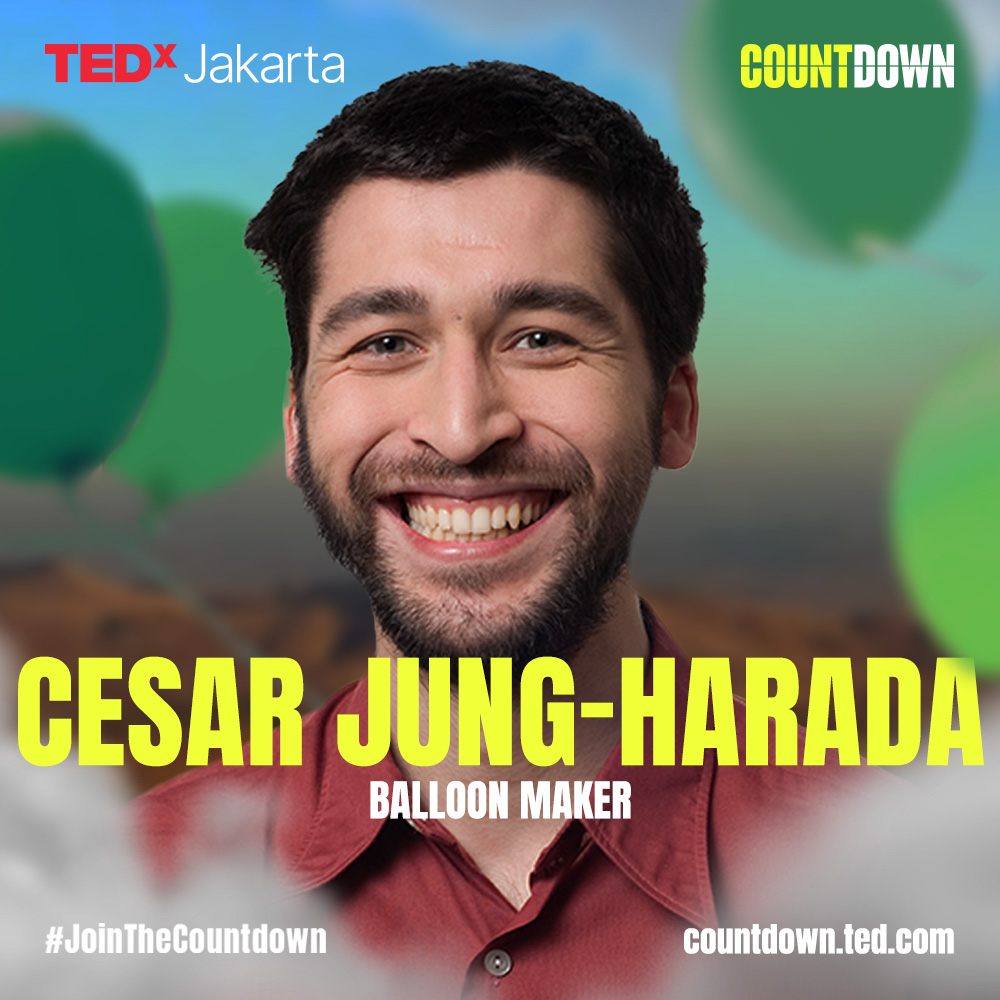 Cesar Jung-Harada is a French-Japanese innovator, environmentalist, entrepreneur and is a trailblazer in the field of ocean exploration and conservation technology. Cesar is currently an Associate Professor at the Singapore Institute of Technology. Cesar's expertise extends to his role as the Founder and Director of MakerBay, a pioneering Hong Kong Makerspace dedicated to impactful environmental solutions. Through MakerBay, he has developed groundbreaking technologies like Protei, an open-source shape shifting sailing robot capable of efficient ocean cleanup, addressing critical issues such as oil spills and plastic pollution. Cesar is a TED Senior Fellow and a Figure of Progress, recognized for his innovative contributions to the environmental sector. Passionate about inclusive education and STEAM (Science, Technology, Engineering, Art, and Mathematics), he mentors the next generation of leaders, fostering proactive and sustainable solutions to complex global challenges.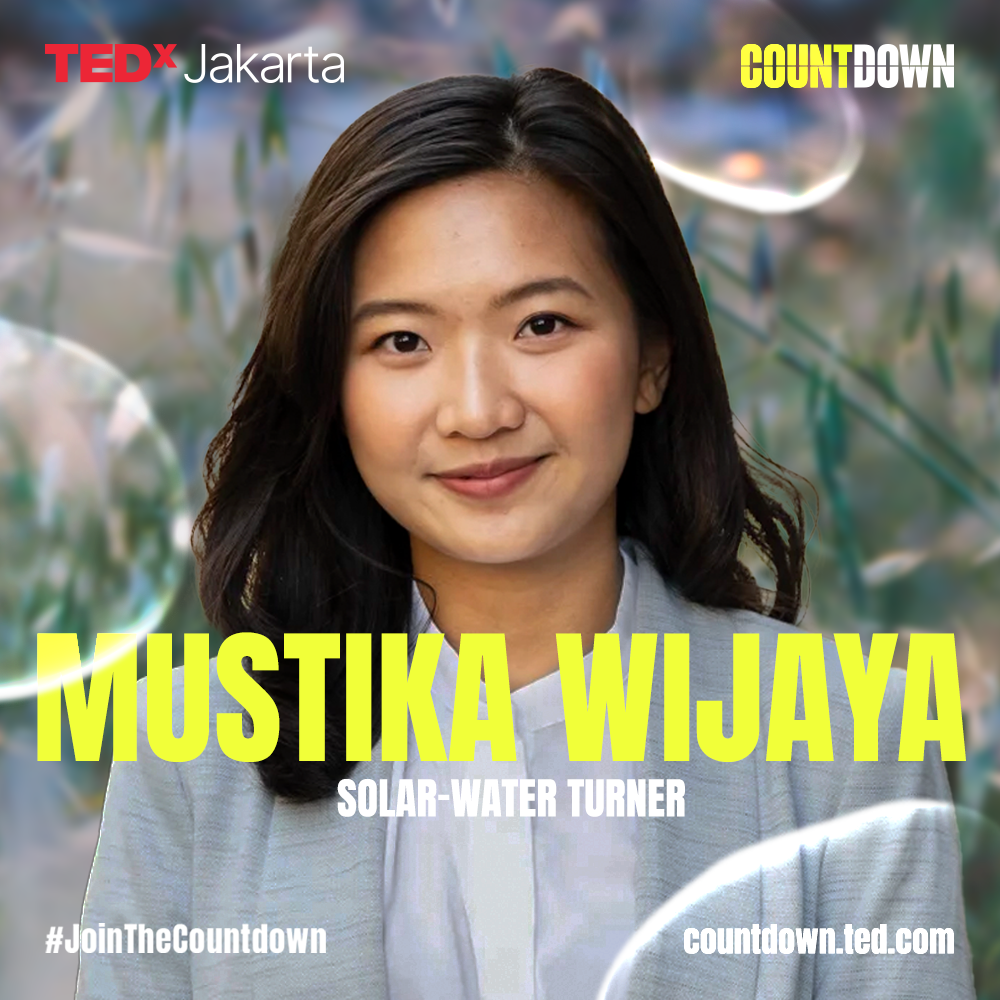 Mustika Wijaya is an electrical engineer and the Founder and Director of Solar Chapter, a non-profit organization she established in 2017. Mustika's mission is to drive sustainable development in rural Indonesia. She focuses on creating community-owned solar pump systems to provide clean water, especially benefiting women and girls in rural areas who previously had to endure hours-long treks for water as now public faucets are now conveniently located within 2-5 minutes of their homes. Solar Chapter has successfully implemented solar-powered pump systems in 15 villages of East Nusa Tenggara, improving the lives of over 16,000 villagers. By eliminating the need for long walks to fetch water, Mustika's initiatives have had a majorly positive impact on the lives of said villagers, from reducing barriers to education, increased employment opportunities for women and girls, and easier access to clean water. Mustika's dedication to sustainable community development was recognized when she was selected for the Obama Scholar Program at Columbia University in 2022, empowering her to accelerate her efforts. Committed to creating a lasting impact, she advocates for promoting sustainable community development by increasing access to water, sanitation, and education in rural communities across Indonesia.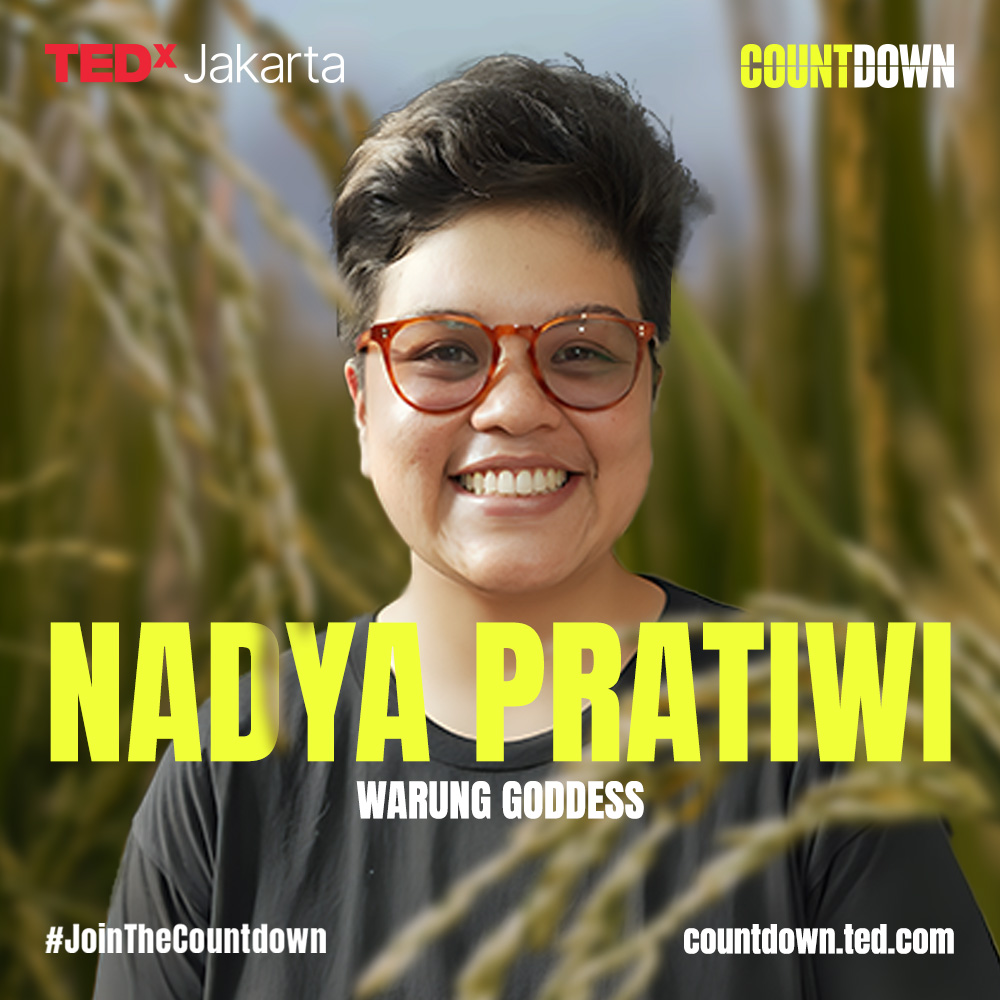 Nadya, a mother of two children, is motivated by a desire to nourish both body and soul via the mediums of food and culture. This is one of the reasons why she has constantly been working toward expanding her warung; Nasi Peda Pelangi. Her ultimate aim is to make connections that matter and encourage people to live consciously. Nadya is immersed in a transformative learning experience as she slowly finds out Indonesia's culinary traditions in 'Mustika Rasa.' This book is about a treasured recipe and food culture in Indonesia initiated from the time of Indonesia's first president, Sukarno. Nadya believes that if your food comes from healthy soil, you can live a healthy life. Through the #BerasBaikMovement, which encourages people to be more conscious of where their food comes from. During her study on soil, she found that 70% of agricultural soil is getting worse, which threatens Indonesia's food security and biodiversity. She hopes that this movement will lead to positive changes in the lives of our next generations.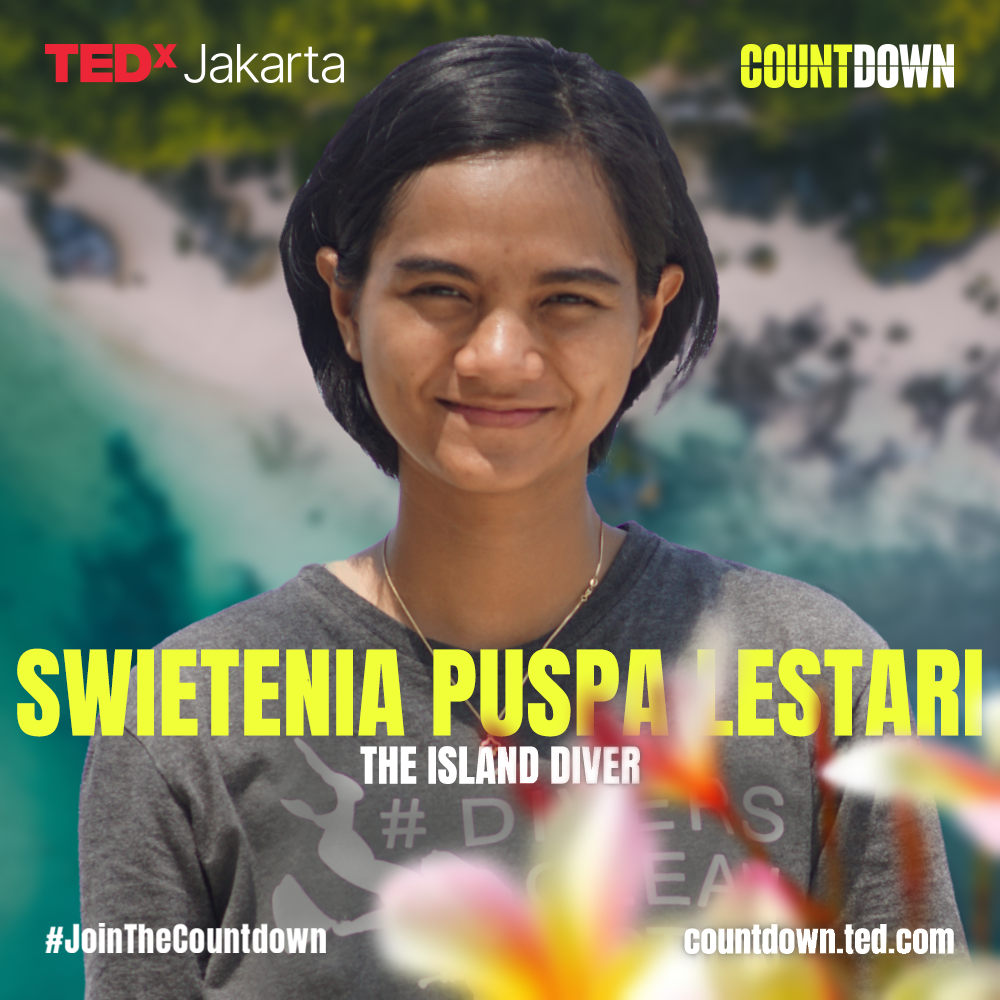 Swietenia Puspa Lestari, an environmental engineer and alumna of ITB, is a dedicated advocate for marine and coastal conservation in Indonesia. Her passion for the ocean was ignited during her childhood when her father was stationed on Pulau Pramuka, an island within the Kepulauan Seribu archipelago. Surrounded by the vast Indonesian seas, Swietenia became acutely aware of the pollution plaguing the country's coastal areas. Swietenia's journey as an environmental advocate began with her love for diving, nurtured during her weekends on Pulau Pramuka. Witnessing the alarming levels of plastic pollution beneath the waves, she felt a profound calling to take action. Motivated by this, Swietenia and her team of dedicated volunteers regularly dive to depths ranging from 5 to 16 meters, diligently cleaning up plastic waste from the ocean floor. In 2016, Swietenia co-founded Divers Clean Action (DCA), a youth and community-based Civil Society Organization (CSO) headquartered in Jakarta. This organization is deeply involved in marine and coastal conservation initiatives, with a specific focus on marine debris research, impactful campaigns, community development, and corporate social responsibility/facilitation of extended producer responsibility (CSR/EPR) programs. DCA's primary goal is to contribute to the circular economy by combating marine debris and fostering environmental sustainability. Swietenia's impactful work has been recognized as one of the BBC's Top 100 Influential and Inspiring Women in 2019, a Forbes 30 Under Social Entrepreneur Asia awardee in 2020, a recipient of the One Young World Mary Robinson Climate Justice Award in 2021, and honored as a Plastic Action Champion by the World Economic Forum-Global Plastic Action Partnership in 2021.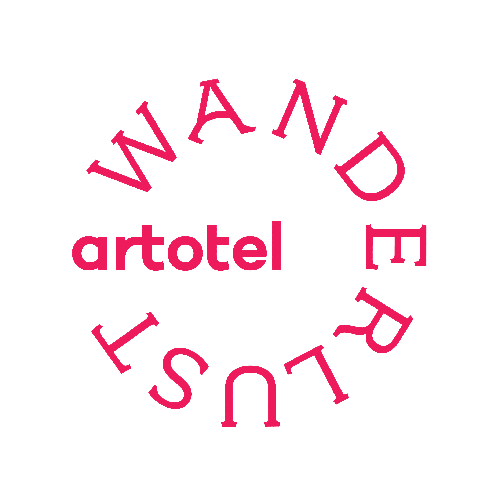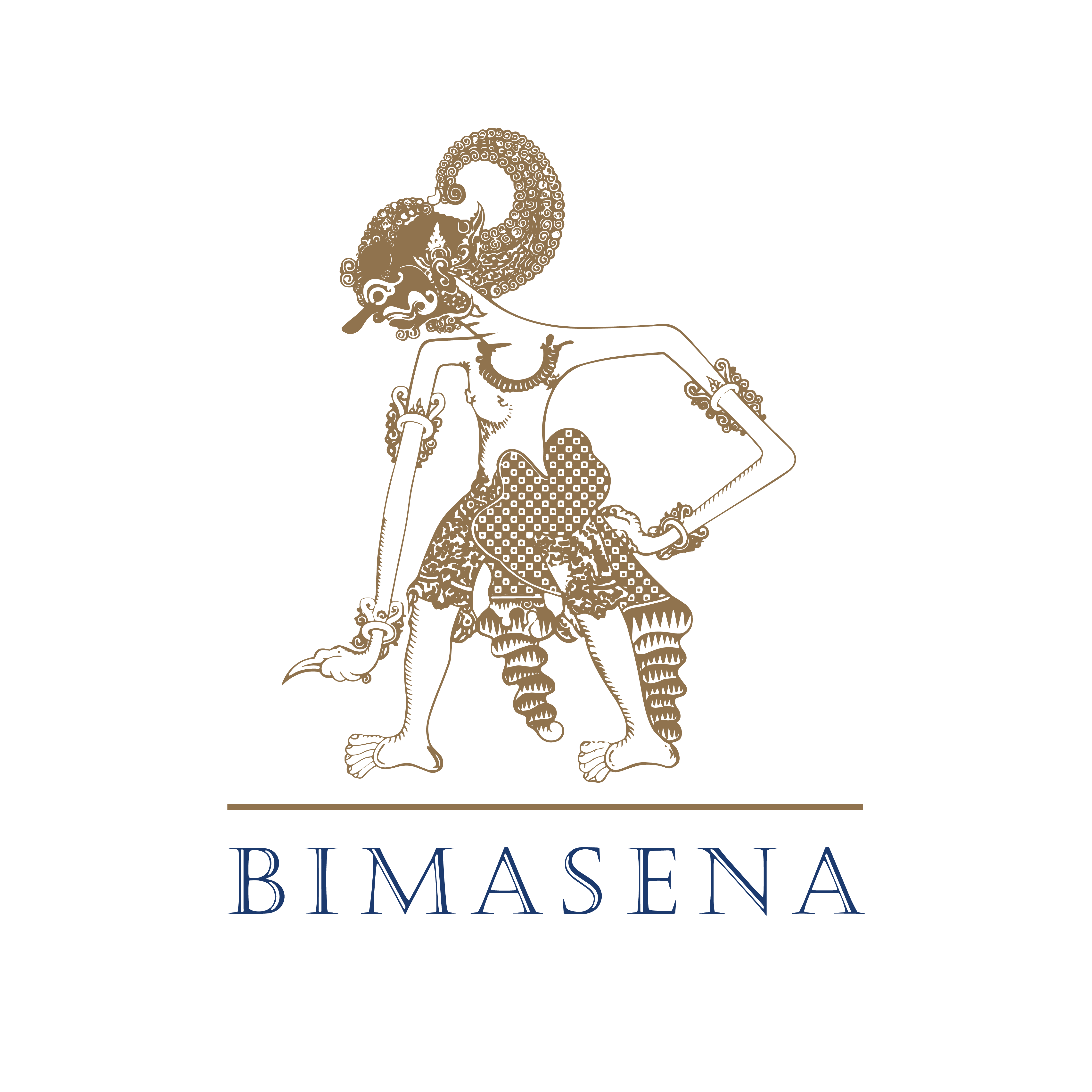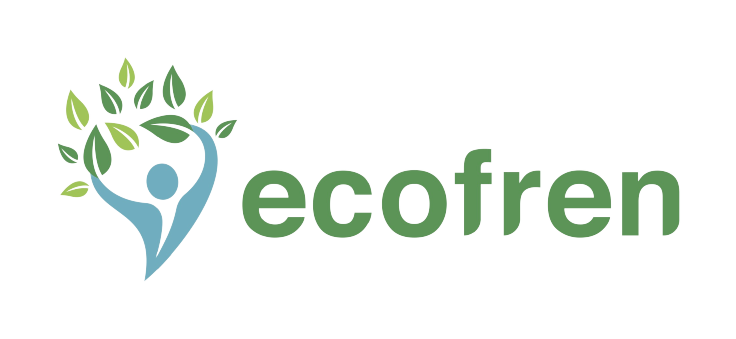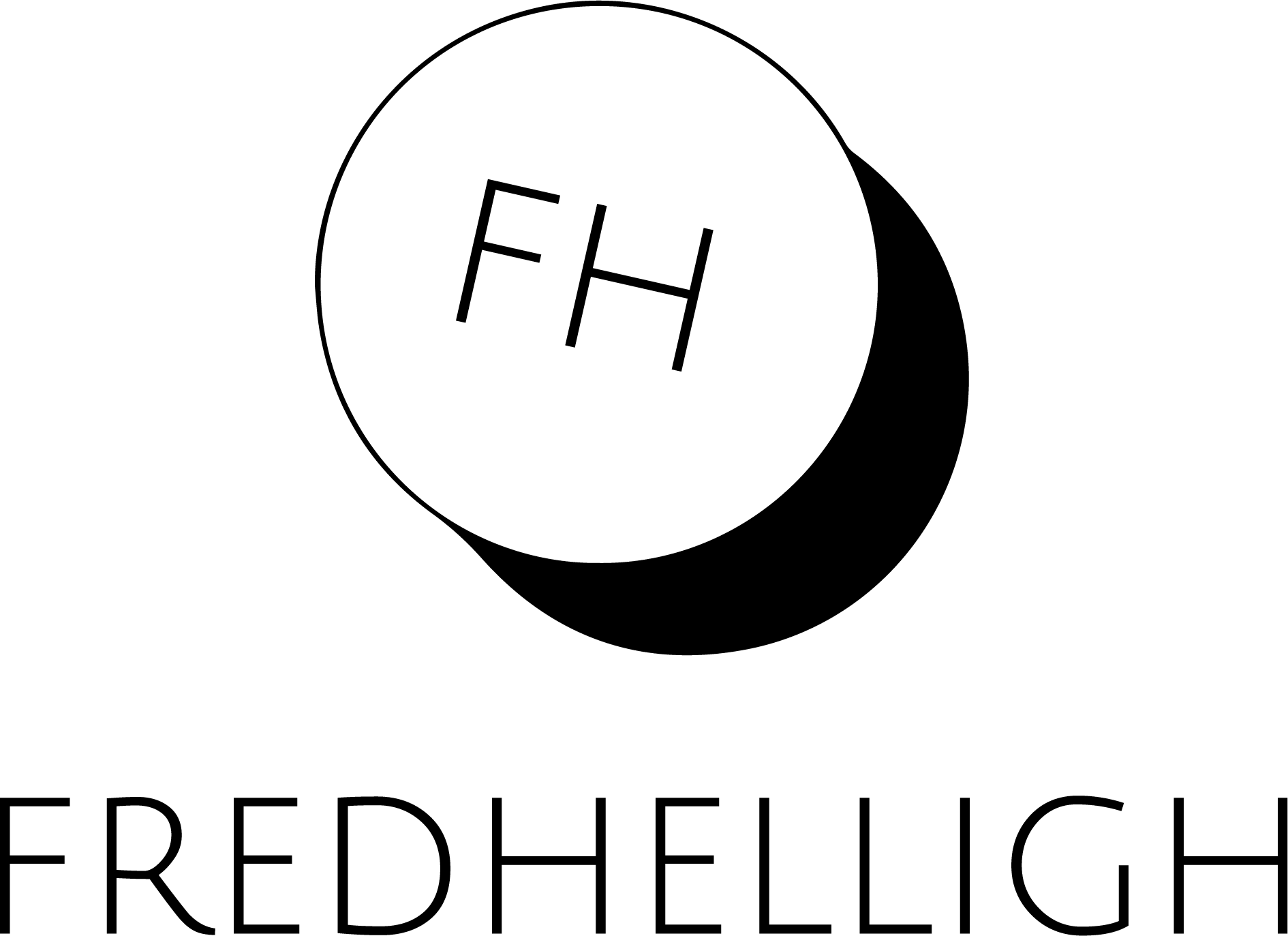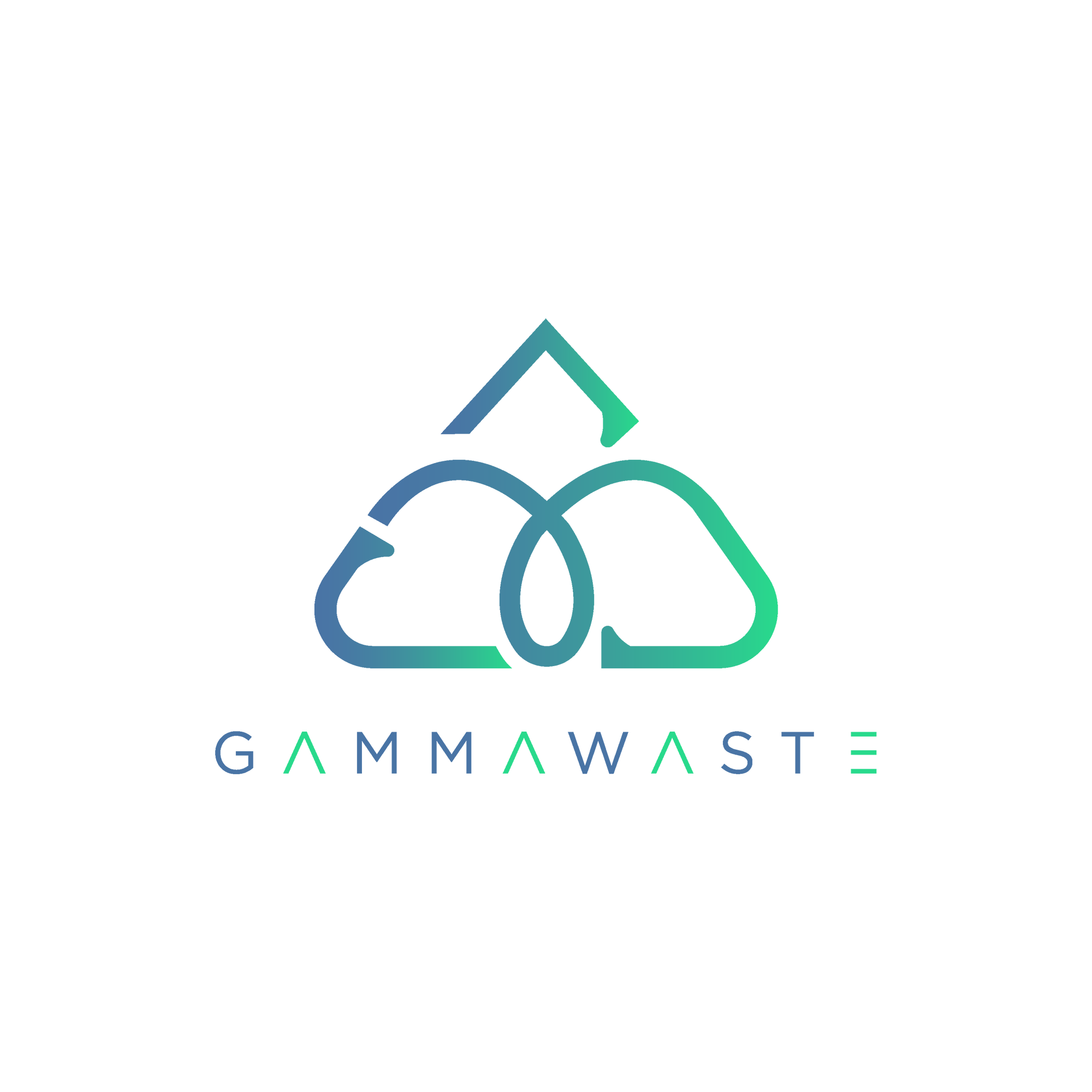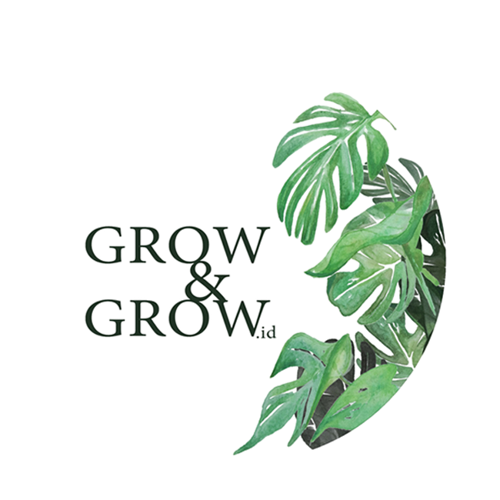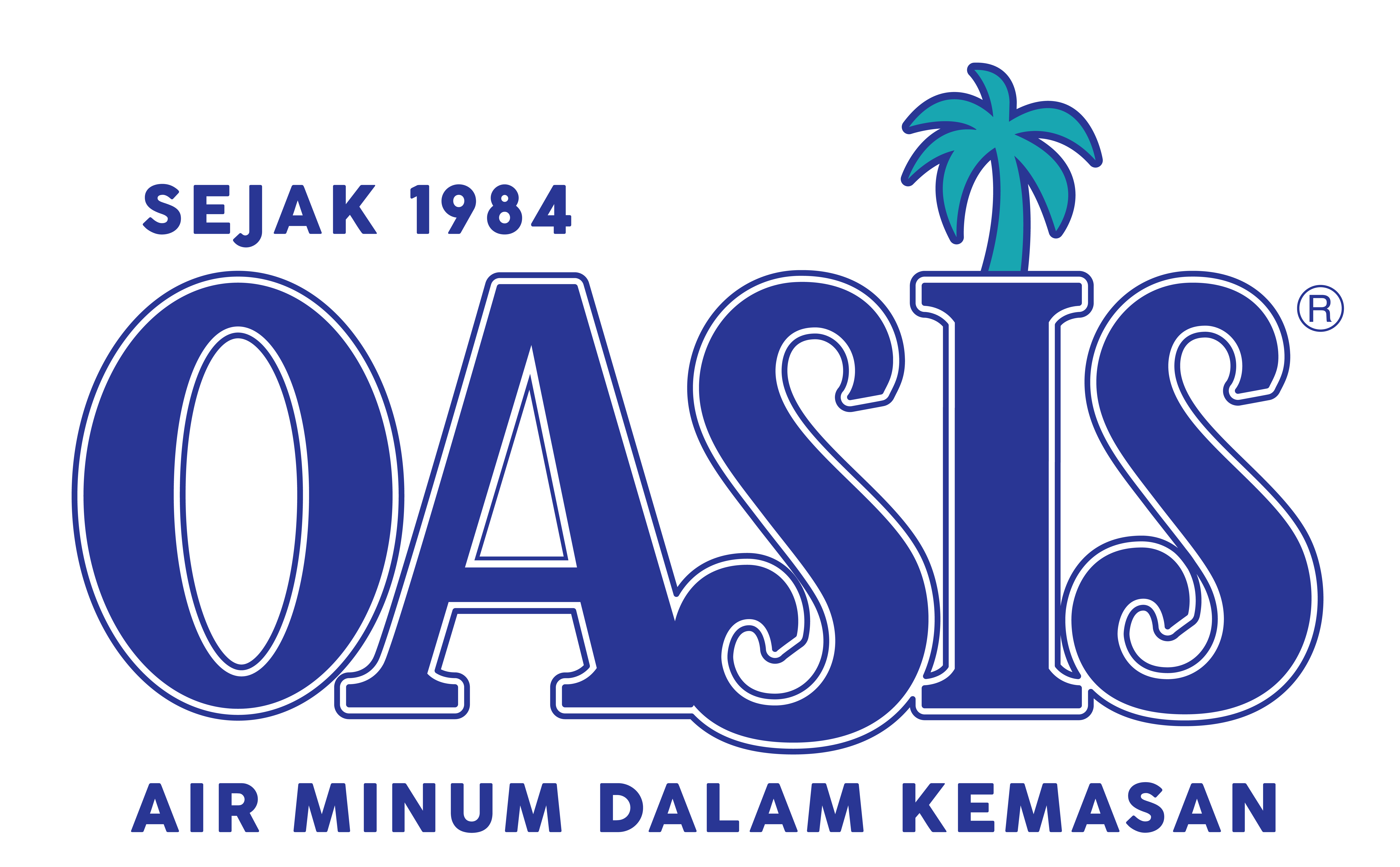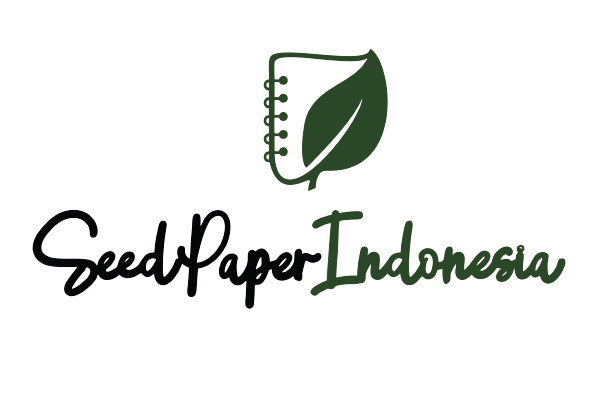 Saturday, 11 November 2023
We promise we don't send spam!