TEDxJakartaSalon: The Little Unknown
In times where we are always on the grind, constantly moving from one goal to another and accomplishing more than we have ever done before, when was the last time we just stopped what we are doing and took in our surroundings?
More often than not we tend to overlook the rudimentary, the everyday objects we see and consume without having a glance at its importance. These things pass us by without us knowing its significance and role in our everyday life and future.
From superbugs that consume trash, Indonesia's readily available superfood, to the bacteria in our guts, join us in discovering the importance of these little unknowns in our TEDxJakartaSalon!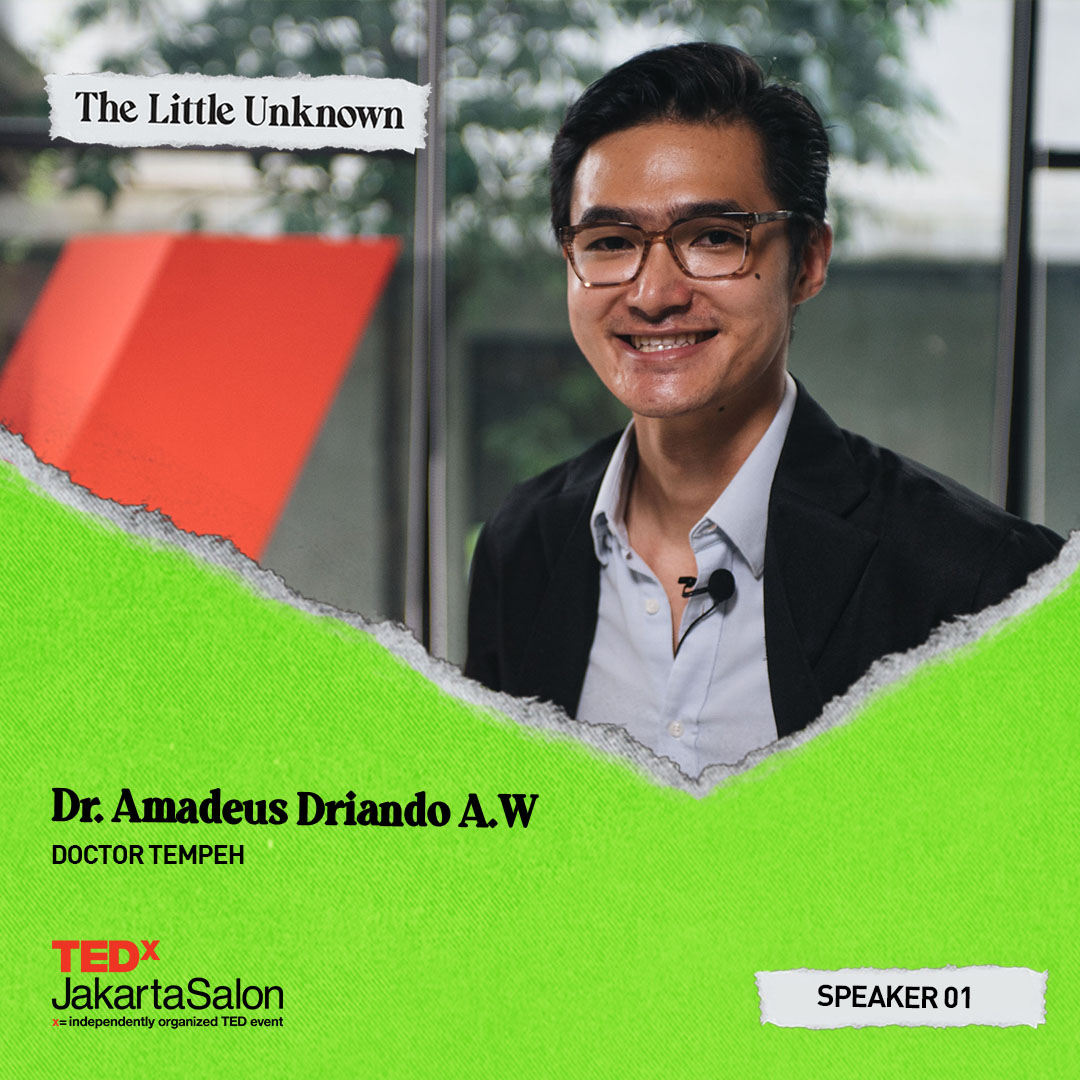 Growing up in a family of food scientists made him appreciate all kinds of food and made him realize the awesome potential of this underrated food source. In his studies, Ando has invented 4 patents and written 5 texts on tempeh fermentation, including the forefront guide on tempeh fermentation, the Tempeh Bible. Our talks with Ando will point out what we've been missing out on in our food journey and dive deeper into the story of food sustainability.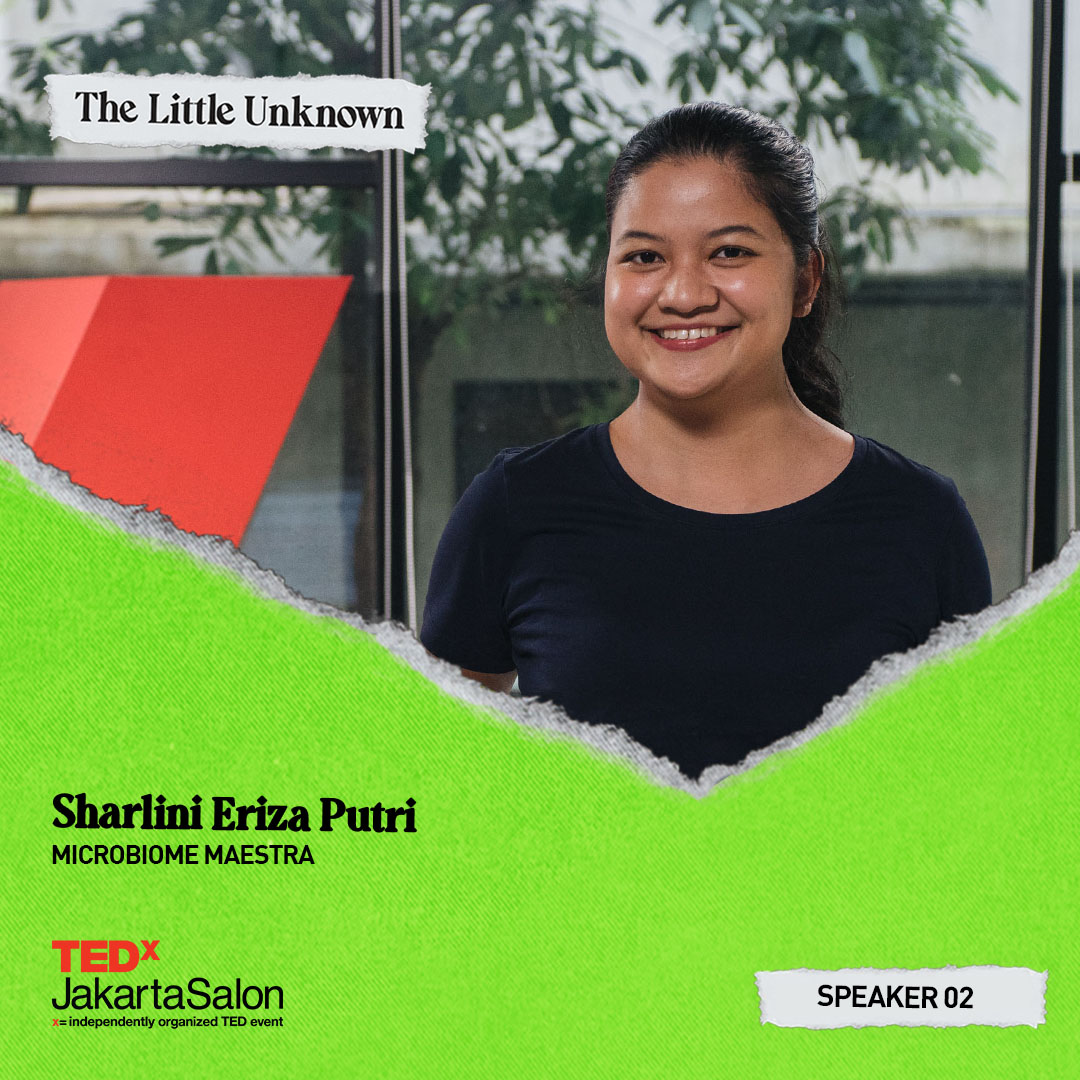 She fell in love at first sight with microbiomes which led her to co-found a genomics start-up called Nusantics. Nusantics has been involved in biotechnology invention in Indonesia from beauty industry to health and medical field by inventing Bio Saliva, a gargling PCR Test Kit. Sharlini believes in the enormous potential of Indonesia's biodiversity. For her, the life science approach is the mainstay of building a sustainable and competitive nation in the midst of the earth's situation which continues to decline towards destruction.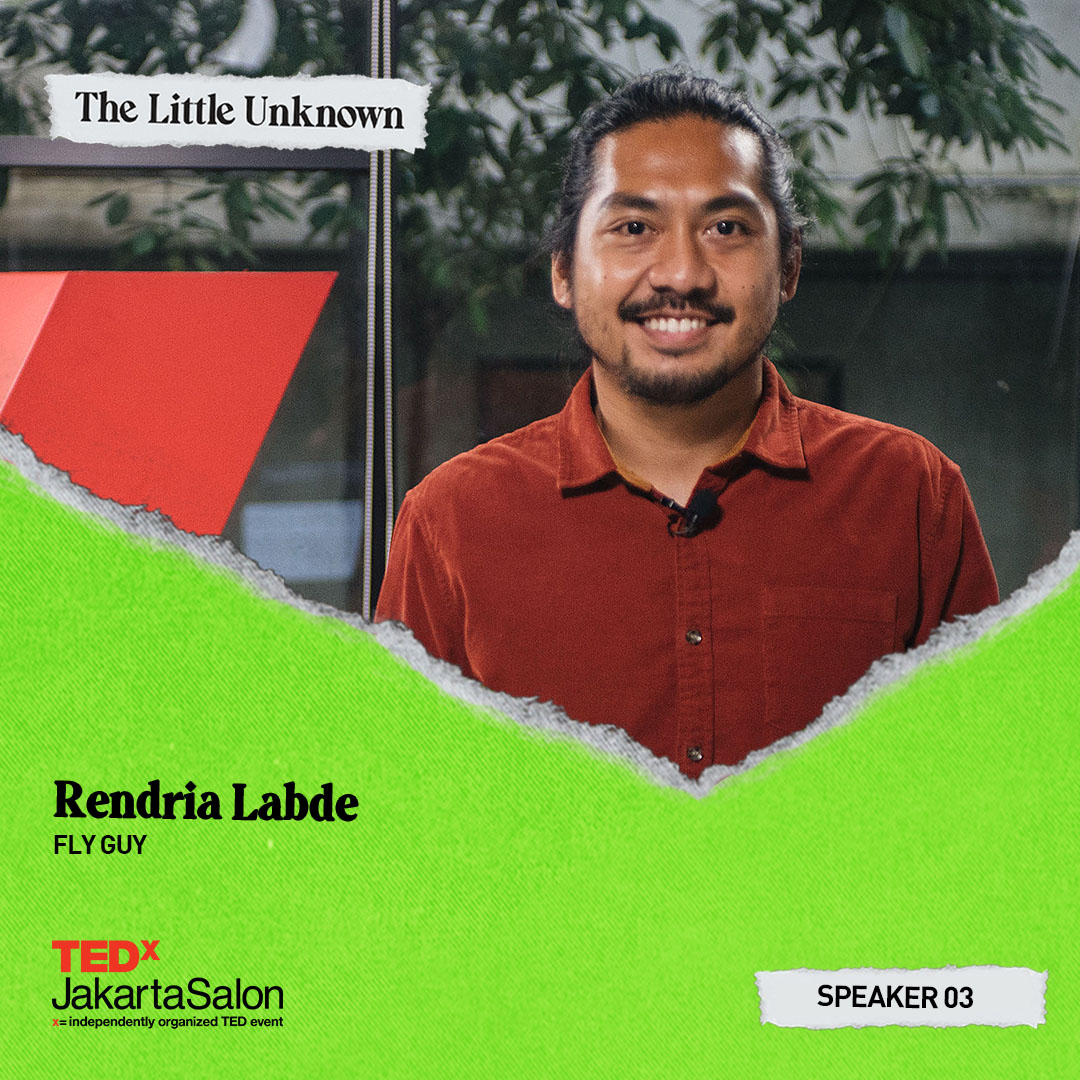 After a trip to one of the world's largest landfills, Bantar Gebang, it intrigues his curiosity to find a way to reduce waste. He saw an opportunity in The Black Soldier Fly and their capabilities to effectively consume waste. He was most recently included in the Forbes 30 Under 30 Asia list in 2021 for his efforts with Magalarva. Our talks with Rendria will explore the possibility of solving two problems with one natural intervention.
Saturday, 25 September 2021
House Rules (Do's & Don'ts) & FAQ
You can also check our TEDxJakartaSalon: The Little Unknown House Rules and FAQs to get you prepared for the event. Click the link here >> TEDxJakartaSalonHouseRules&FAQ for more information.
From TED.com:
At a TEDx salon, attendees watch TED Talks, sometimes host a few speakers (though it's not required) and have informal discussions about the talks they witnessed. Salons re-engage community and team during the time between official TEDx events, and spark discussion on issues of interest to local community.
TEDxJakarta, curating ideas worth spreading since 2009.
We promise we don't send spam!