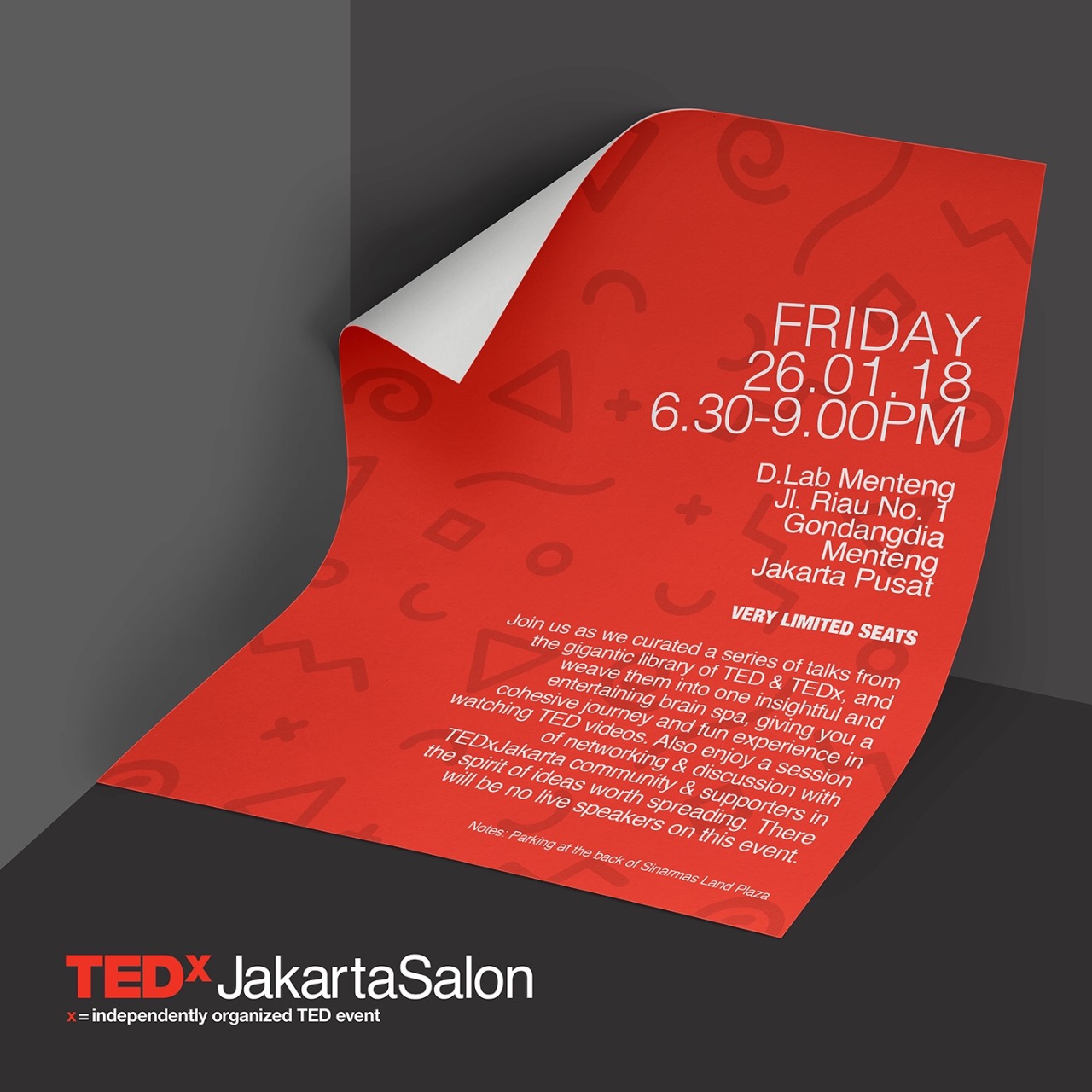 Here we are at the beginning of 2018, and that makes it full six months after our last event: Niyata.
So, this 2018, TEDxJakarta team would like to deliver something different, some extras to our previous annual TEDxJakarta main event.
Introducing: TEDxJakartaSalon.
TEDxJakartaSalon is about community and talks. A series of intimate sessions that lives between our regular TEDxJakarta events with a purpose to spark discussions and keep the conversation going.
Mark your calendar for the first TEDxJakartaSalon in 2018 (more will come!):
January 26th, 2018
6.30 pm – 9pm
D'Lab Menteng
Registration will be done on site, first come first serve.
Parking slots are limited so it is advised if you use public transport or share a car with your friends.
See you there!
From TED.com:
At a TEDx salon, attendees watch TED Talks, sometimes host a few speakers (though it's not required) and have informal discussions about the talks they witnessed. Salons re-engage community and team during the time between official TEDx events, and spark discussion on issues of interest to local community.
TEDxJakarta, curating ideas worth spreading since 2009.