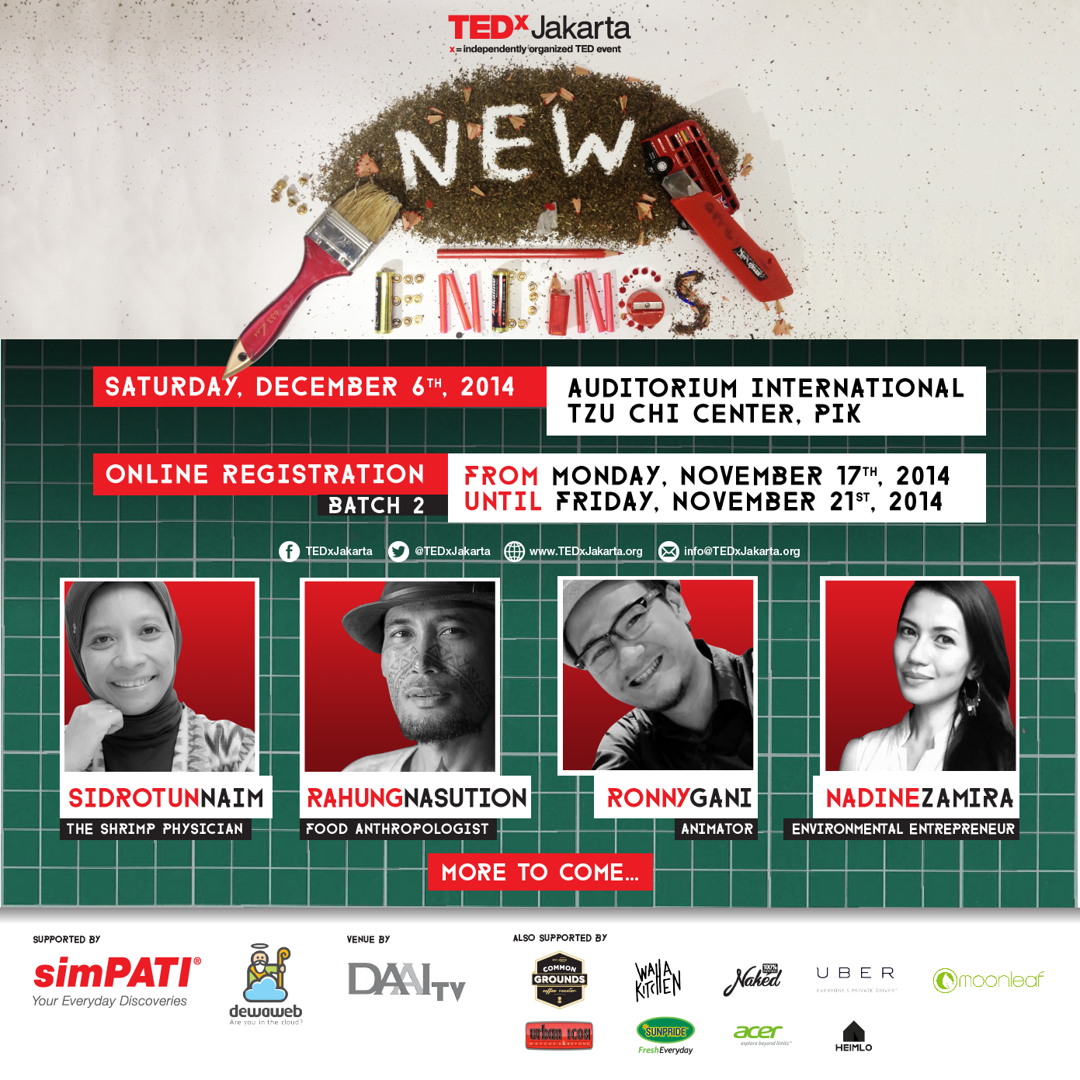 New Endings
During TEDxJakartaLive 2014, we announced the theme for our next event, New Endings. Now, are endings mostly frightening? Well, our answer is no. The end of a night means the beginning of a new morning. The end of school years means there are real-life opportunities to explore. The end of a story means we get to write a new one. This is why we embrace endings with much anticipation of another starting point.
We have a new President in the end of a decade-long administration. We have a new set of TEDxJakarta squad ready to end quite a hiatus. We have a powerful lineup that will get us asking, "why have we been looking at an end as a period, and not a comma?".
We, have New Endings.
From a person who sees a life in a pile of forms and structures that we deem as old and dead, to somebody who turns the end of a lifecycle into a system that prolongs the lives of many; they are going to tell us why endings are definitely not the end.
Registration
1st and 2nd batch of the registration have ended. Thank you for registering, and may the odds be with you!
When we will have (randomly) picked who get to attend New Endings, we will send an email only to those of you who are selected. You will then be given some time to reconfirm your attendance.
If you don't want to miss registration for future events subscribe to our mailing list.